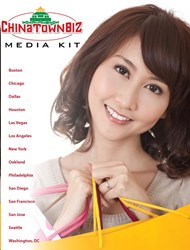 Houston, Texas (PRWEB) February 08, 2013
ChinaTownBiz.com Announces Official Media Trade Partnership Sponsor for the 17th Annual Texas Lunar Festival at Amity Park, on Saturday, February 16, 2013.
The 17th Annual Texas Lunar Festival at Amity Park, 12509 Alief Clodine Road in the heart of southwest Houston's International District on Saturday, February 16, 2013.
The Texas Lunar Festival (http://www.texaslunarfest.com) – formerly the Annual Asian Lunar New Year Festival – is an international community event and fosters friendship among the diverse cultures of the Houston community. For many years the festival has attracted large numbers of people from every ethnic group and offers cultural displays, international food and vendor booths, international entertainment, acrobats, lion dances, martial arts demonstrations, music and dancing by performers from around the world, carnival rides and games and door prizes for every age group. Activities are carefully selected to compliment this great and exciting celebration with lively international entertainment from around the world. Last year's celebration drew over 10,000 attendees. The festival is open to the general public.
The original Chinese New Year Celebration was adopted in China in 1912. Chinese people in mainland China, on the island of Taiwan, and Chinese living abroad continue to regard the date given in the old Chinese lunar calendar as the beginning of the New Year. The Texas Lunar Festival is the largest cultural celebration of the Chinese community in South Central United States. It is a one-of-a-kind family-oriented event that attracts large numbers of people from every ethnic group.
Along with entertainment from the Asian culture, the festival this year will include a wide array of international music and dance performances. In the Chinese Lunar Calendar, a different animal or mythological beast is represented every year in a twelve-year cycle. The year of 2013 is the Year of Snake.
Date/Time: Saturday, February 16th 2013: 10 am – 9 pm.
Entertainment begins at 12:00 pm and continues until 8:00pm.
Visit: http://www.texaslunarfest.com
Founded in 2012, http://www.Chinatownbiz.com currently operates as an online coupon shopping guide for all users and linking 14 American Chinatown cities; Boston, Chicago, Dallas, Houston, Las Vegas, Los Angeles, New York, Oakland, Philadelphia, San Diego, San Francisco, San Jose, Seattle, and Washington, DC.
ChinaTownBiz.com is updated daily to ensure that its visitors have the most current tabs on their favorite sale items, news, and personal information. Social media will include; Facebook, Twitter, You Tube, Linkedin, etc.
ChinaTownBiz.com goal is to become one of the leading provider of Chinatown B2C coupon based shopping services and information over the Internet.
ChinaTownBiz.com products & services make shopping easy to locate, browse, and buy from local businesses. In short, ChinaTownBiz.com will offer and distribute, fine quality products and services, safe, quickly & cost effectively for Internet users.
ChinaTownBiz.com users will discover other online services such as; entertainment news, sports news, chat ability, employment, real estate news, coupon shopping, and business news. Visitors will be able to shop a given product or service at 24/7 any time of the day, over and over with the click of the mouse.
ChinaTownBiz.com will also use traditional media outlets such as, broadcast television, cable television, print, radio, direct mail, etc. to increase awareness and drive traffic to the new site.