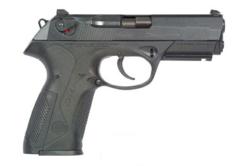 Best West Direct (as a Federal Firearms Licensed Dealer) can handle any and all legal gun transfers.
Phoenix, AZ (PRWEB) February 09, 2013
Did you know that it required that all guns be transferred between a Federal Firearms Licensed Dealer? Berettaonly.com has teamed up with Best West Direct and they are proud to announce that they are now a Federal Firearms Licensed Dealer (FFL). This addition to the company has been a long time coming and the employees couldn't be more excited to offer the shipping and handling of fire arms and fulfillment service of arms orders.
Let's talk a little bit more about what it means to have an FFL. Basically, a Federal Firearms License is a certificate that enables a company (or, in some cases, an individual) to participate in the business of manufacturing firearms or ammunition, or the sale and transfer of firearms. (In Best West Direct's case, they are only participating in the fulfillment services and transfer of guns—not the actual manufacturing.)
It is necessary in order to legally manufacture or transfer guns in the United States. The requirement to obtain an FFL emerged when the Gun Control Act of 1968 was enacted.
As of now, however, a private party can sell to a private party without going to a licensed dealer. This is the loophole in the system. Although, with the rise in gun violence, push for gun control, and awareness of certain types of firearms on the rise, Obama and other members of Congress are working to close this loophole as soon as possible.
Basically, that means that absolutely no firearms will be able to be legally exchanged without an FFL doing the processing. No more neighbors selling to neighbors in the firearm world—it has to be done legitimately.
Best West Direct (as a Federal Firearms Licensed Dealer) can handle any and all legal gun transfers. Currently, the price is set at $35 to transfer each firearm, but you can expect more changes to be emerging in the future.
Since Best West Direct and Berettaonly.com are still working out the logistics of firearm transfers and the fulfillment services of them, the process is in place, yet still fairly fluid.