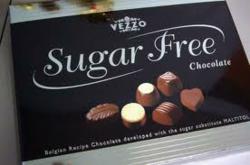 Monroe Wisconsin (PRWEB) February 08, 2013
1. Only buy quality food to cook with. Buying red meat with a lower fat quantity is more expensive but it is worth it. This meat will cook better, is healthier for the body, and will be cheaper in the long run. By eating less fatty meat the body will be in a better shape and thus will have a lower chance of medical problems later on in life.
2. Read ingredient labels closely. The ingredients that should be avoided are sugar, corn syrup, and high carbohydrates. These ingredients, especially the sugar and corn syrup, will promote the growth of fatty tissue rather than the loss of weight. Even something as simple as store bought seasonings may contain sugar so it is important to read labels very closely.
3. Do not cook with oil, there are much healthier substitutions. Pure virgin olive oil is a great substitute for oil. It is much healthier for the body and a little will go a long way. Pure virgin olive oil may also be used for marinating. Marinating is as simple as soaking the meat in a mixture of olive oil and whatever seasoning seems most appropriate for the occasion. Making a homemade marinade like this is much healthier than buying a pre-made one from the store and will cut down on sugar intake. An even healthier substitute to pure virgin olive oil is coconut oil. Coconut oil promotes the burning of fat tissue and is delicious.
4. Be creative in the kitchen. There are always healthy substitutions in the kitchen it just takes a little time and effort to change unhealthy cooking habits. Instead of using sugar in a recipe use a little bit of natural honey. For Valentine's Day instead of eating chocolates with loved ones eat sugar free chocolates, dark chocolate is the best option. Dark chocolate has more antioxidants then blueberries.