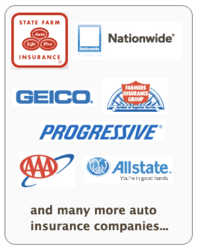 (PRWEB) February 08, 2013
Insvia.com, click here to visit the website, found out that car insurance rates have declined by 3.5% in 2013 to $1,805 per year. After the dramatic increase of 12% in 2012, this new rate cut allows savy drivers save money on insurance premiums by purchasing new policies.
States seeing the sharpest decrease in 2013 are Washington, Nebraska, Vermont and West Virginia. Rates increased the most in Colorado. Click here to check insurance rates in your state.
"Auto insurance rates decrease in 2013 came as a relief for many consumers. We expect rates to continue to decline or hold steady throughout the year. It is great time to shop for insurance!" says the Insvia.com representative.
About Insvia.com:
http://www.Insvia.com is an independent insurance comparison website. The innovative technology behind the website, allows consumers to save the most by comparing at least 3 insurance carriers. Insvia.com encourages people to shop online for auto insurance for the smartest decisions and instant quotes.