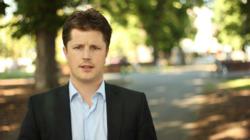 When you're flying the long haul across the continent, it's going to be really nice and comfortable
Melbourne, Au (PRWEB) February 11, 2013
In its weekly video blog, Business Travel Management reports on recent news from Qantas and other airlines.
Qantas recently announced that starting in April, their Sydney-Perth flights will be flying exclusively Airbus A330 aircrafts on weekdays.
Their Brisbane-Perth weekday flights will move over to refurbished Boeing 767 aircrafts. The refurbishment will include iPads using the wireless Q Streaming entertainment system, and leather recliner seats in Business Class cabins.
Qantas will also start using the A330 aircrafts for weekday Melbourne-Perth flights starting in May 2013.
This means that Qantas will fly wide-bodied aircrafts on all weekday flights between eastern states and Western Australia, a change from their current setup of flying a mix of wide-bodied aircrafts with Boeing 737s, which are single-aisled.
According to Business Travel Management's Managing Director, Jake Hower, the upgrade will be a boon to flyers.
"When you're flying the long haul across the continent, it's going to be really nice and comfortable," said Jake Hower.
Qantas and Emirates have also announced that their partnership deal is near completion.
They have gotten interim approval from the Australian Competition Consumer Commission, and can now start selling seats.
"Their full range of code share flights is now loaded into the system, and you can start booking," said Mr. Hower.
Consumers who are looking to fly to Europe on a Qantas aircraft will face substantial wait time in Dubai. For these consumers who are looking to fly to Europe, Hower suggests a different strategy.
"The Qantas flights arrive around midnight and the vast majority of flights out of Dubai into Europe don't depart until after 7 AM. The best solution if you're looking to save time but fly as quickly as possible to Europe, would be to pick a Qantas code share flight on an Emirates aircraft flying out of Australia," advised Mr. Hower.
The full video blog can be seen at http://flybtm.com/news.