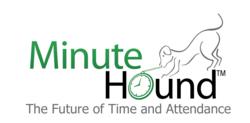 MinuteHound ensures customer satisfaction with a lifetime money back guarantee on every scanner.
New York, NY (PRWEB) February 27, 2013
Warehouse operations require the best technology available to maintain order and efficiency. Failure to utilize less than the best technology may lead to loss of productivity, risk of employee time theft, employee turnover, and potential legal issues.
Tracking and accounting for employee time and attendance is a critical requirement for warehouse managers. Labor constitutes a considerable component of a warehouse operator's budget. Failure to properly log worker time and issue accurate paychecks can lead to reduced employee morale, decreased production, and other challenges.
American businesses lose a total of $140 billion each year due inefficient time and attendance procedures according to the American Payroll Association. It is estimated that warehouse operators may overpay up to 10 percent of their payroll due to ineffective time and attendance accounting practices.
MinuteHound recognizes the issues facing warehouse operators; especially the challenges surrounding employee time and attendance. That is why MinuteHound has developed their biometric time clock with cloud-based attendance software for warehouse operations. This announcement is new for MinuteHound, who has developed the technology to support the various needs required by the industry.
MinuteHound remedies the chronic and expensive issues regarding employee time and attendance. Time theft is a serious problem for warehouse managers. With antiquated tracking systems, employees can sign in and out for others who aren't even on the job. Bad habits like this proliferate due to ineffective management tools. The MinuteHound solution stops this waste dead in its tracks by using fingerprint scanning as the means of clocking-in and out of work. The system holds employees accountable for accurate attendance.
With MinuteHound on the clock, a warehouse employee need only swipe her finger across the scanner as she begins and ends her shift. The scanner validates the employee's identity and automatically updates a cloud based database. The scanner can be placed in a convenient location, up to 54-feet away from a computer.
The MinuteHound cloud based software allows users to download reports in PDF or Microsoft Excel format at any time. Custom ASCII downloads are also available. Other features and tools allow management to easily conduct queries and sort employee timekeeping information. The software is so advanced it can send an email and/or text message alert if an employee arrives late or leaves early.
Warehouse management can access their own, password secured site via the MinuteHound web portal 24/7/365 via any Internet enabled device.
The combination of the biometric scanner, cloud based software and web portal gives warehouse operators the tools to save money, eliminate time theft, automatically process payroll, and provides complete control over payroll. MinuteHound ensures customer satisfaction with their money back guarantee on every scanner purchased.
MinuteHound Contact Information
Website: http://www.MinuteHound.com
Email: info(at)MinuteHound(dot)com
Phone: (800) 351-7237