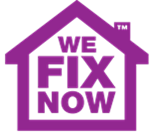 leaking water beat storms, accidental damage, theft and fire to the most popular cause of claims
(PRWEB UK) 8 February 2013
Easier finance reported that data from Aviva has shown that leaking water beat storms, accidental damage, theft and fire to the most popular cause of claims made for both buildings and content insurance, costing an average of £3,5001. The problem is particularly prevalent at this time of year when frozen pipes are more likely to burst and cause flooding.
This can ruin furnishings and belongings and in the most severe cases even bring ceilings down. Providing emergency plumbing in Ilford, the team at We Fix Now operate throughout London and its surrounding counties. The news prompted a representative from the company to share their thoughts on the matter.
"The damage caused through faulty pipes can be particularly devastating so if you do come across a leak it is important to deal with the issue immediately to prevent the situation worsening. Be sure to contact a fully trained and registered plumber such as those provided by We Fix Now. It may also be worth ringing your insurer to make them aware of the situation."
The team at We Fix Now are committed to keeping up to date with the latest industry news and updates.
We Fix Now is a London-based company providing emergency electricians and plumbing in London and counties. Renowned for their fast and effective service, the firm also specialise in unblocking drains, fixing central heating and boilers and sorting problems with gas. With a strong focus on customer service, We Fix Now prides itself on providing fully qualified and experienced engineers day and night, every day of the year.