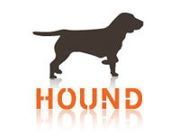 Demand is so high right now that there simply are not enough qualified candidates to fill the need.
Pasadena, CA (PRWEB) February 08, 2013
January was another strong month for health care employment, with 23,000 jobs added, according to the latest Bureau of Labor Statistics report. The continued health jobs boom was reflected in hiring data on Hound.com.
Health care employment continued to expand in January. The Bureau of Labor Statistics reported 28,000 jobs added in health care last month. Within health care, ambulatory services added the bulk of the new jobs. These gains were offset by 8,000 job losses in January. In spite of this, the health industry overall has been a consistently strong area of employment growth. In 2012, the health sector was responsible for 320,000 new jobs.
Demand in the health care industry has outpaced national employment for quite some time now, with little signals that this trend will let up any time soon. Growth in this sector is at the point that hiring managers are having difficulty finding enough qualified workers to meet the demand.
This hiring boom has been reflected in the number of job listings for health care on Hound.com, a leading job site. As of this week, Hound listed 158,894 openings in health care. The greatest demand was for physical therapists (1,833 openings), followed by pharmacy technicians (1,568 openings) and occupational therapists (1,265 openings). For those currently considering a career in health care, now is an optimal time to seek employment.
The health sector is absolutely a hot job market right now," said Harrison Barnes, CEO of Hound.com. "Demand is so high right now that there simply are not enough qualified candidates to fill the need. There is a real fear in the health industry that employment demand will outstrip the existing labor force."
The challenge in finding qualified health care workers could not have come at a less opportune time. The combined effects of an aging population and Obamacare have put considerable strain on existing health care services. The growth of new technologies and drugs to treat patients has also been a factor, created a corresponding need for people with the knowledge and training to operate those medical devices. All of these factors have resulted in the current shortage of health sector workers.
About Hound
Hound.com is a job search site based in Pasadena, CA. It is a part of the Employment Research Institute and owned by A. Harrison Barnes.