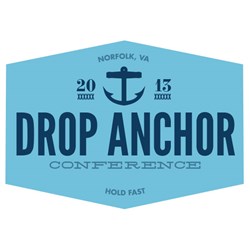 (PRWEB) February 08, 2013
Silicon Anchor News, an online multimedia website announced Drop Anchor, a two day event, April 18-19, 2013 in Norfolk, VA connecting the brightest, creative entrepreneurial minds together while discussing entrepreneurship, innovation and startup community building.
Drop Anchor will hosts hundreds at the Roper Theater at Tidewater Community College, with speakers traveling across the country including, Scott Case, Startup America Partnership, Jesse Maddox, Trip Lingo and Erika Napoletano, author of The Power of Unpopular.
Tickets can be purchased for an early bird price of $200 until February 15, 2013. Register at http://www.DropAnchorConf.com
Zack Miller, Organizer and Managing Director of Hatch says, " We are hosting Drop Anchor because we want to continue to showcase and grow the Norfolk-Virginia Beach startup community. It has been growing at hockey stick levels and Drop Anchor was the next innovation piece to the mix. We are so excited about bringing together speakers from all across the country with those in the heart of the Norfolk-Virginia Bech scene along with folks from the Greater MId-Atlantic region. Those who attend will here stories of inspiration, entrepreneurship and dedication. "
Silicon Anchor News is the port of entreprenuership, innovation and startups in the Norfolk-Virginia Beach region.