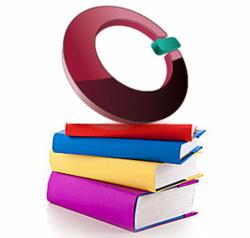 London (PRWEB UK) 8 February 2013
YESpay's EasyV-Kiosk became the perfect choice as Bibliotheca wanted to offer their users a self-service EMV Chip & PIN payment solution and aimed to make the checkout process easy and less time-consuming. YESpay's payment solution deployed to the smart self-service kiosks also portrayed the libraries as modern and innovative.
With this solution, Bibliotheca has innovated close to 100 tills at Hertfordshire County Council, London Borough of Harrow, Bath and North East Somerset Council already. After having successfully functioned in the UK, Bibliotheca has expanded its wings to Europe, America and Asia. The company looks forward to Vx820 semi-attended accreditation in order to deploy YESpay's EasyV-Kiosk in European and North American libraries.
What's on the shelf?
EasyV-Kiosk has been able to boost the Do-it-Yourself experience in libraries by offering the visitors a fast, simple and secure payment checkout in addition to an enjoyable browsing already being offered by Bibliotheca. This not only frees the staff to let them interact with customers who need assistance but also lets customers avoid frustrating long queues. A 360-degree kiosk service, completed with an innovative and interactive payment process potentially draws more foot traffic. A large number of libraries are already leveraging this to promote additional services to patrons and generate additional revenues.
EasyV-Kiosk – The Gist
YESpay's EasyV-Kiosk is the leading pre-accredited self-service card payment solution enabling any unattended PC-based kiosk environment to easily accept EMV Chip & PIN credit and debit card payments. Installed within minutes, EasyV-Kiosk can be integrated with any semi-attended or fully attended kiosk point-of-sale application. Following simple screen prompts, customers can process their card payments on a kiosk with the knowledge that each transaction is securely processed by via PCI and PA-DSS compliant EMBOSS.
About YESpay International Limited
YESpay International Ltd., a global card payments service company, provides highly secure Internet, EMV Chip & PIN, contactless and gift card payment processing services to independent and multi-chain merchants. Through EMBOSS, the YESpay Managed Payment Service, merchants can quickly accept integrated card payments within EPOS, kiosks, hospitality and e-commerce systems with minimal capital investment and low on-going services costs. EMBOSS is an on-line IP-based payment processing service that has been generically pre-accredited by major Card Acquirers in Europe and North America (including First Data Merchant Service (FDMS), Chase Paymentech, Barclaycard Business, HSBC, HBOS, Lloyds Cardnet, Streamline, Ulster Bank, Elavon, PBS, Amex and Diners). In addition, the YESpay EMBOSS service is fully end-to-end certified to Payment Card Industry Data Security Standards (PCI DSS) Level 1 as mandated by Visa and MasterCard. The YESpay EasyV-Suite of card payment products is innovative and cost-effective for EPOS, Kiosk, Hospitality, Mobile and Internet environments. With the YESpay EMBOSS card payment service, merchants can perform card payments in both card-present and card-not-present environments.
Contact details:
UK Headquarters: Checknet House, 153 East Barnet Road, Barnet, EN4 8QZ, UK | +44 - 203 - 006 – 3790
Canada Office: 116 Spadina Avenue, Suite 201, Toronto, Ontario, M5V 2K6, Canada | 1 855-YES-PAY- 1
PR Contact: Nitasha Jain, Marketing Manager, ext. 402, Nitasha(dot)Jain(at)yes-pay(dot)com marketing(at)yes-pay(dot)com
About Bibliotheca
Bibliotheca is the world's largest company dedicated to the development, deployment and support of library technology solutions, designed to improve operational efficiency and enhance customer service. We focus on public, private and academic library markets. Our reach extends across the globe, with direct operational offices in North America, Europe and Australia, together with a range of distributors covering Asia, Africa and Latin America. We are proud to work with over 3,500 unique library sites with a deployed equipment range in excess of 5,000 individual self-service units and over 100 automated materials handling (sorter) systems. In satisfying this range of customers, Bibliotheca has deployed well over 200 million RFID labels to the library sector alone, and continues to supply in excess of 50 million each year.
Contact details:
Bibliotheca (UK), Landmark House, Station Road, Cheadle Hulme, Stockport, SK8 7BS UK | +44 (0)161 498 1140 | info(at)bibliotheca(dot)com