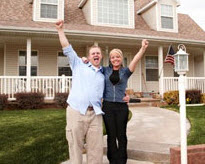 They understand that moving is a high-stakes occasion for most people undergoing the process. They're very aware that their customers need companies who will be responsible for what amounts to a family's entire life
San Fransisco, CA (PRWEB) February 08, 2013
HomeMovers.biz have made the leap from local to international business, as they bring on board an experienced project management team to take on the most ambitious moves for all Americans. They have partnered with Brand Outreach the brand management specialists to promote this important development in their evolution.
A spokesperson for Brand Outreach explained the http://www.HomeMovers.biz ethos and how this will effect their branding message;
"They understand that moving is a high-stakes occasion for most people undergoing the process. They're very aware that their customers need companies who will be responsible for what amounts to a family's entire life, from essential and expensive home items to invaluable sentimental pieces. It's important that the planning and execution of a move is precise and that all items are delivered safely. That's their commitment, no matter the destination. This commitment is one of the key components of the brand message that we will be delivering."
Home Movers has made a bold statement to assert that their new team is ready to tackle any challenge, from cross-country moves to international moves. They offer a home moving service referral system sourcing the best national and international movers for each circumstance. Quotes are specially selected to meet the needs of the customer so they needn't spend hours researching online during an already stressful period.
Genevieve Danielson, an early adopter of the new service, recommended it highly, "I found a company that was affordable, understanding of my situation and able to come in, take over and get us moved quickly, efficiently, and took care of it all. They packed us up, relocated us and unpacked as well."
The Brand Outreach speaking on behalf of Home Movers was eager to point out that this was not an isolated incident,
"Genevieve had special circumstances that brought her to Home Movers, but so do all their clients. Whether it's a family emergency, a high pressure career, or they simply want someone to take all that stress off their hands, they're there to manage the whole thing for clients with their network of quality associates."
About Home Movers: Home Movers are a nationwide American business offering home moving services for local moves, long distance residential house moves, international moves, cross country moves together with miscellaneous truck and carrier provisions for whatever clients might need to transport. For more information, please visit: http://www.homemovers.biz/
About Brand Outreach: Brand Outreach is a brand management business that boasts clients across the globe. Brand Outreach specializes in promoting brands. They use traditional media channels as well as Social Media to grow brands and interact with customers target markets.