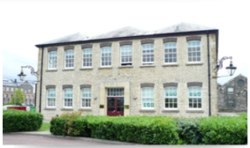 I was quickly in front of a number of the company directors and offered a position as part of the marketing team which was more suited to my personal goals.
Swindon, Wiltshire (PRWEB UK) 12 February 2013
Simple and easy to do, both the employer and the apprentice benefit greatly. The employer gets a highly motivated, young and enthusiastic new member to the team who is keen to learn new skills and work during the initial year at a competitive salary, whilst the apprentice gets invaluable training, exposure to a real work place, new skill sets and real life experience for their CV.
Over the last 2 years Isys has recruited and mentored six apprentices in numerous areas of the business including Marketing, Installations and Support, with incredible success rates as nearly every apprentice has stayed on after the first year period to continue employment.
Rupert Lassen (Sales Director) states "At first Isys were a little sceptical of the quality of candidates we would receive and nervous that by exposing our valuable customer base to apprentices this could potentially be ill received or cause problems with our clients. The exact opposite was true. The quality of candidates has been fantastic and the attitude of these young individuals has been excellent. Our customers have benefited from fresh ideas, new energy and a continuously improving service."
Becoming frustrated with the job market and its 'no formal experience, no job' attitude, Martin Wright decided to take a chance on an apprenticeship scheme with Isys…here is what happened.
"I applied to Isys initially for an IT Support role, however during the interview Isys identified my Web Design skill set I'd developed personally but had been unable to pursue as a career because of a lack of 'job experience'. I was quickly in front of a number of the company directors and offered a position as part of the marketing team which was more suited to my personal goals. Since starting with Isys, I've gained real 'on the job' experience and that has helped me secure steady work in my chosen field following the completion of my apprenticeship scheme."
Grant came from a different perspective but a similar story unfolded. "Before I got this apprenticeship I was at college not knowing what I would do when I finished. I started looking for an apprenticeship after a year of my course as I didn't feel that I was really gaining from it and wanted some hands on job experience. I found this position on the apprenticeships website . I looked at a few but Isys were the first to get back to me so I jumped at it. It wasn't all that difficult to start the process and to get to the interviews and after that it was just hoping that I was the one they called back, and as it turned out I was. After a year passed, I was offered a job and I took it. I now work full time and am doing well for myself and am very pleased about it. I can only say that an apprenticeship is, in my opinion, one of the best ways to start off these days and well worth trying out for."
There you have it, both sides of the story and confirmation that the apprenticeship scheme is working well in the UK. However it's interesting to know that within the UK, the South West and Thames Valley area scored the lowest figures for the number of applications in the UK during 2012.
"London had more applications than any other region, with 220,000 applications made. This was followed by the West Midlands (164,240), Greater Manchester (110,070), the East Midlands (101,480) and Yorkshire and the Humber (94,040). The lowest number of applications was recorded in the Thames Valley region (36,550)."
http://www.apprenticeships.org.uk/News-Media/Latest-News/Article224.aspx
So, come on young people of South West and Thames Valley, the apprenticeship scheme works well, you have read the stories above. Apprenticeship schemes can and do provide young people with some amazing opportunities.
Isys is a 50 Employee company that designs and develops Workforce Management systems for UK businesses, including Time and Attendance, HR Software, Screening and Vetting, Scheduling, Passport Scanning and Access Control Software.