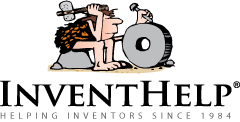 Pittsburgh, PA (PRWEB) February 12, 2013
InventHelp, America's largest inventor service company, announces that one of its clients, an inventor from California, has designed a device that could remove framework stakes from finished concrete in a quick, ergonomic and waste-free manner. This invention is patented.
"Multi-Sized Wooden and Metal Stake Remover" could prevent the hassle, strain and wastage of labor and damage to stakes or concrete. After clamping a bracket around the lower sides of the stake, a user would push down on a lever handle, thus loosening and lifting the stake from the concrete without the struggle or damage to the stake or concrete. This invention allows for frugal reuse of stakes, which could reduce costs and could help the environment.
Multi-Sized Wooden and Metal Stake Remover device could be producible from steel or aluminum. Two vertical, parallel plates would be screwed to the base. A front lever section would be mounted between the plates via a horizontal, pivoting screw through the plates' top holes. The plates would include an oblong slot for sliding the lever forward and backward via a pipe handle bolted to the section. A detachable bracket would be secured to the other end of the front lever section via locking pins. The bracket would include two sets of jaws that can swivel up and down. The bottom jaws would fit around the metal stakes. Two flipper-style, hard-steel jaws would be bolted to the upper corners of the top. The jaws would swivel inward and outward to fit around a wooden stake. The surface bracket would include three notches that accommodate 1-by-2, 1-by-3, or 1-by-4 stakes.
InventHelp is attempting to submit the invention to companies for review. If substantial interest is expressed, the company will attempt to negotiate for a sale or royalties for the inventor. For more information, telephone Dept. 09-LVM-160 at (800) 851-6030.
Manufacturers interested in reviewing additional inventions and new product ideas can contact InventHelp's marketing partner Intromark by filling out an online request to review new product ideas here.
# # #