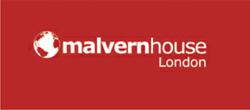 The need for good English language courses is stronger than ever, as quality courses will attract genuine, quality students.
Brighton, UK (PRWEB UK) 8 February 2013
The UK Council of International Student Affairs revealed worrying figures for language institutions offering English courses to students from outside the EU.
First-year enrolments have dropped, albeit by less than 0.5 per cent, but as the Council points out, this means that, while the government is correct to claim that the number of non-EU students registered in 2011-12 increased 2 per cent from the previous year, a little number crunching shows that the growth total is in fact made up of returning students working their way through the system.
Beatrice Merrick, Director of Services and Research at the UK Council for International Student Affairs, says of the supposed increase: "When compared with rises of 6 per cent, 12 per cent and 9 per cent year-on-year in the three preceding years, it becomes hard to sustain the claim that this is a success story."
The Office of National Statistics reported a 76 per cent drop in Tier 4 visa applications to study at language schools and a 67 per cent drop in visas issued to study at further education colleges.
This comes at a time when the need for good English language courses is greater than ever. The 2011 Census reveals that the total population of England and Wales has increased by 7.8 per cent in the past 10 years, now standing at 56.1 million, with more than half of this increase coming through migration.
Poland, India, Pakistan and Nigeria have provided the largest number of immigrants. Some 3 million people live in houses where none of the adults speak English as their first language, and this could increase when Romania and Bulgaria achieve full EU status. This underlines the need for quality language schools in the UK.
Migration brings a host of benefits and the UK has been able to pride itself on welcoming a diverse range of students. The need for good English language courses is stronger than ever, as quality courses will attract genuine, quality students.
Malvern House English school is a fully accredited language school in London. Every year more than 5,000 students study at the school, which offers a range of courses from specialist exam and business English courses to general English courses, and even short group courses.
Acceptance into an accredited school is an essential part of the visa process. While the tightening up of visa applications can cause difficulties, by choosing to study at a school such as Malvern House, students can rest assured of excellent teaching, attentive staff and a thoroughly enjoyable learning experience.
About Malvern House:
Malvern House is a language school that offers a variety of general and specialised English courses in central London. Every year more than 5,000 students from over 100 countries choose to study at Malvern House because of its excellent teaching, welcoming atmosphere and packed social calendar. Visit the website for more information about the English language courses available, prices and accompanying social activities.