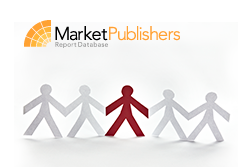 London, UK (PRWEB) February 08, 2013
In 2011, the Vietnam telecommunications services market began to falter after a considerable breakthrough. Nevertheless, the telecommunications services market in Vietnam is one of the fastest growing markets among the analogous world markets. In 2012, it was evaluated at above USD 7 billion. Currently, the market growth is mainly driven by the expansion of mobile and broadband segments. In 2012, the total number of the mobile services subscribers increased by over 10 million y-o-y in the country and reached 140 million. Meanwhile, the number of broadband subscribers grew by nearly 1 million y-o-y and was estimated at 5.3 million in the same year.
VNPT, VIETTEL, SAIGON POSTEL (SPT), VTC, HANOI TELECOM, GTEL, FPT TELECOM and CMC TELECOM rank amid the leading companies playing on the telecommunications services market in Vietnam.
New research report "2013 Vietnam Telecommunications Services Report" worked out by NNMT Advisor has been recently published by Market Publishers Ltd.
Report Details:
Title: 2013 Vietnam Telecommunications Services Report
Published: January, 2013
Pages: 75
Price: US$ 2,688.00
http://marketpublishers.com/report/technologies_electronics/telecommunications/2013-vietnam-telecommunications-services-report.html
The report offers a cutting-edge research of the telecommunications services market in Vietnam. It provides a detailed review of both current state and historic background of the market. The study contains a brief overview of the general economic situation in Vietnam and also describes the business environment there. Essential information on the market size, structure and dynamics is disclosed and the major factors propelling and limiting the market growth are characterized in the report. The research presents a comprehensive assessment of the competitive scenario and includes an in-depth examination of the dominant companies' performance. It reveals vital data on the basic principles of telecommunications licensing and regulation; reviews the investment framework in Vietnam telecom, and traces the recent business activities on the market such as mergers, acquisitions and collaborations. In addition, the report draws up a clear picture of the market challenges and opportunities.
Reasons to Buy:

The report allows to obtain an unparalleled knowledge of the telecommunications services market in Vietnam and to understand the trends shaping the market.
Unique analysis of the Vietnam telecommunications services market as well as detailed description of the factors impacting the industry help to comprehend prevailing market trends.
Extensive overview of the business environment, investment climate and industry regulations assists in strengthening of the decision-making process.
Comprehensive assessment of the competitive landscape helps to gain competitive intelligence about the market leaders and develop effective business strategies.
Examination of the market participants' performance facilitates search for prospective partners.
Detailed analysis of the market opportunities and threats assists in determining of the most promising market segments.
More new research reports by the publisher can be found at NNMT Advisor page.