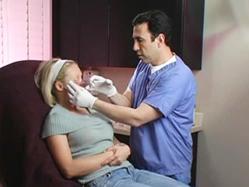 The same procedures and treatments I use to help celebrities to enhance their beauty are available to any woman that comes to see me.
Los Angeles, CA (PRWEB) February 08, 2013
For a typical photo shoot, A-list musicians enlist the services of lighting people, makeup artists and world class photographers to make them look their best. And failing that, there's always the magic of Photoshop. All that goes out the window on Grammy night under the bright lights of the red carpet as their images are broadcast live around the world. Savvy celebrities don't walk into that spotlight without a plan, and Dr. Simon Ourian is often a key player behind the scenes.
"For musicians, Grammy night is the finish line on their calendar," says Dr. Ourian, Medical Director of Epione Beverly Hills. "Together we schedule out a two month treatment plan so they can look their absolute best on Grammy night."
Two months before Grammy night is the ideal time for laser treatments. This gives the skin sufficient time to heal and for collagen to grow. With a mini non-surgical facelift Dr. Ourian can erase sun damage and address pigmentation issues. For those celebrities that suffer with acne scars Dr. Ourian can use a laser to effectively sand down and smooth the surface of the skin. If necessary, he may inject a dermal filler such as Restylane, Radiesse, or Juvéderm to plum up the skin and fill in the holes created by acne scars.
For the ladies planning to bare a lot of skin on Grammy night, this is also the perfect time to address any stretch marks they might have. Using the Coolbeam technique he developed, Dr. Ourian can treat both white and red stretch marks. Non-surgical treatments are also available to take off that stubborn final inch of fat on the back of the arms, thighs, waist, and love handles.
"One month out is when we treat wrinkles," says Dr. Ourian. "For static wrinkles, the ones that can be see when the face is at rest, we use dermal fillers injections. These are also ideal for a quick plumping of the lips. For the wrinkles that happen when you use your facial muscles to smile or frown, Botox or Dysport are the treatments of choice."
On Grammy day, Dr. Ourian offers one last skin tightening treatment: ultrasound/RF. With this technology the skin is tightened and lifted from the inside out without the typical tell-tale signs of having had a cosmetic treatment.
"All women desire to look their best," says Dr. Simon Ourian. "You don't have to watch the beautiful ladies on Grammy night with envy. The same procedures and treatments I use to help celebrities to enhance their beauty are available to any woman that comes to see me."
Dr. Ourian has been a pioneer of laser technology and non-invasive aesthetic procedures including Restylane, Botox, Juvéderm, Radiesse and Sculptra. These treatments are used for the correction or reversal of a variety of conditions such as acne, acne scars, skin discoloration, wrinkles, stretch marks, varicose veins, cellulite, and others. More information about celebrity Grammy night preparation can be found on their website.