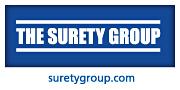 (PRWEB) February 19, 2013
In the auto industry staying one step ahead of your competitors is important, which is why auto dealers continue to rely on companies like The Surety Group to keep them bonded and ahead of the competition. The state of Florida requires that auto dealers secure a Surety Bond to sell new and used cars. With several requirements to meet within a short period of time, The Surety Group's simple online application and same day approval will assist in meeting the state's April 30th deadline.
Florida Motor Vehicle Dealers, take one thing off your plate this year, and allow The Surety Group to take care of your dealerships Surety Bond. To find out more about the easy online application, no application fee, free quotes, next day delivery, and rates starting as low as $250, visit suretygroup.com or call us at 800-486-8211.