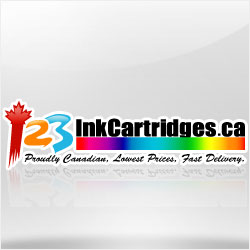 Lachine, QC (PRWEB) February 13, 2013
123inkcartridges.ca is one of the leading online distributors of high quality products. The company continues to provide popular items to satisfied consumers across North America. One of the most recent additions to their growing list of products included in their inventory is the YC065679-RE 4 Channel RC Car. It is constructed on a 1:24 scale so that it is proportional to an actual car. It is controlled remotely which operates on 4 different channels. The controller can be as far away as 30 to 40 meters and still retain complete control of the car.
The 4-channel remote controlled car is fiery red in color which is very attractive. 123inkcartridges.ca continues to add this type of product to their inventory in an attempt to meet the needs of the consumers they serve. Customers will find hours of enjoyment playing with the remote controlled car as it can easily be transported to an outdoor area such as a park. It is reasonably priced just like all the company's products and made of high quality construction for years of enjoyment.
The entire inventory of products available through online supplier, 123inkcartridges.ca can be viewed on their official website at: http://www.123inkcartridges.ca/accessories-product/YC065679_RE.html. Consumers will find that the site is easy to navigate and products are easy to locate. Should there be any questions, an exceptional customer service department is available 24/7 to assist. The company only offers high quality products and they come with a one year guarantee. The company continues to meet the needs of consumers by providing only high quality products like the 4 Channel RC Car at prices that are affordable.
About 123inkcartridges.ca
123inkcartridges.ca began by offering printer toner cartridges and ink for consumers. The goal of the company was to provide the highest quality products at prices that are affordable. Once they were established, they began to carry a full line of accessories for computer products as well. The company's complete inventory is available for viewing online at http://www.123inkcartridges.ca. 123inkcartridges.ca continues to add various high quality and name brand accessories for various electronic gadgets including Apple products.