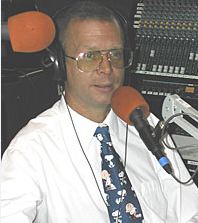 "I did not sign Exhibit A. What looks like my signature on Exhibit A is actually the image of my signature that has somehow been superimposed upon the letter. Exhibit A is a forgery." Colonel Woodring in regard to Swisher's military record.
Ouray, Colorado (PRWEB) February 15, 2013
In a letter writing campaign, supporters of Dr. Hinkson are asking Chief Judge Kozinski of the Ninth Circuit to please read the Motion for Reconsideration the denial of Certificate of Appealability. Wesley W. Hoyt (Hinkson's attorney and former prosecutor) maintains that, by law, "the Court was absolutely required to grant a hearing as to newly discovered evidence," namely the perjury conviction of Elven J. Swisher.
FreeDavidHinkson.org spokesperson David Adams and Dr. Hinkson's father, Roland Hinkson are asking if the Ninth Circuit has violated a 1959 Ruling of the U.S. Supreme Court finding that an appellate Court is absolutely mandated to reverse a conviction based on perjured testimony. This is especially true since the testimony of Elven J. Swisher (a convicted felon) was the only evidence used to convict Dr. Hinkson of solicitation of murder.
Chief Judge Kozinski, dissenting (611 F.3d 1098): "...I had underestimated the trust some jurors would have placed in Swisher if they thought he was a decorated combat veteran, and the likely backlash if they had learned he was a fraud....Without Swisher, the government had no case."
Roland Hinkson states, "My son's attempts to obtain justice have again been denied when Judges Nguyen and Fisher of the Ninth Circuit Court of Appeals failed to render the required written opinion when they summarily denied my son his petition for a Certificate of Appealability"* (see Case # 12-35824). According to the Committee on Judicial Conduct failing to state reasons for a decision that disposes of a case is judicial misconduct because the accused has nothing with which to challenge the ruling.
*Statement by Roland C. Hinkson, author: A Cesspool of Judicial Corruption, the David Hinkson Story. A Free Download of the book.
According to court records, this is the history of the case:
2004 – In order to fraudulently obtain benefits, Swisher claimed to Veterans Administration (VA) that he was a highly decorated, wounded combat veteran using forged US military discharge documents.
2005 - Hinkson convicted in Idaho of solicitation for murder based solely on testimony of Swisher – Jury did not find other eight government informants credible (according to trial testimony, each had previously sought financial gain from Hinkson). Swisher wore a replica Purple Heart medal while on the stand.
2007 - A 3-Judge Ninth Circuit panel overturns Hinkson's conviction finding numerous trial court errors.
2008 - Swisher convicted for making the same false claims of heroism to VA as he did in Hinkson trial.
2009 - Hinkson loses appeal to Ninth Circuit 11-Judge panel and isn't allowed to introduce Swisher's conviction because Swisher's case was not final.
2009 - Swisher convictions finalized.
2010 - Hinkson loses appeal 5 to 6 because the Ninth Circuit majority finds that Swisher's perjured testimony made no difference to Hinkson's 2005 jury (Swisher's conviction not considered).
2012 – Hinkson's §2255 Habeas Corpus Petition and Certificate of Appealability denied by trial judge.
2012 – Hinkson's Certificate of Appealability (COA) summarily denied by Ninth Circuit without written opinion.
2013 - Current Motion for Reconsideration of COA is before the Court.
Roland Hinkson, points out that "each of us has a Constitutional right to freedom. If the government proposes to take away that freedom, it must follow strict rules of due process." According to Hoyt, Supreme Court law requires reversal of the 2005 conviction for solicitation of murder (2005 Idaho Federal Criminal Action No. 1:04-cr-00127) since the only witness the jury found credible was later convicted of perjury, theft of government property, forgery and theft of valor [See US v Swisher CR- 07-182-S-BLW] for the exact same false testimony to the VA as he used before Dr. Hinkson's jury.
Attorney Hoyt reported that Judge Tallman, "personally subpoenaed the original Swisher 1950s US military file from archives. In spite of the fact that Tallman was holding the authentic record, which was the same record that convicted Swisher of perjury 3 years later, he refused to let the jury see them."
In addition, the Ninth Circuit now has in front of it the affidavit of retired Marine Colonel Woodring clearly stating that his signature on two documents was a forgery.
A post-trial affidavit by a juror stated that if he had known Swisher was a fraud he would not have voted to convict Dr. Hinkson.
Mr. Hoyt points out that "Dr. Hinkson, a naturopath, inventor, philanthropist, entrepreneur, radio talk-show host and founder of WaterOz, a dietary supplement maker, has already spent ten years in prison, including two in solitary." If not reversed, Dr. Hinkson has 33 more years to serve, effectively a death sentence.
If granted, the COA is the first step in allowing Hinkson to have a hearing to determine the impact of Swisher's subsequent conviction as absolute proof of his perjury before the Hinkson jury. A sample letter to Judge Kozinski is online.