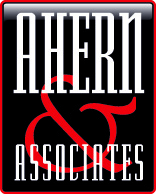 Phoenix, AZ (PRWEB) February 11, 2013
Having just announced eight new open acquisition needs, Ahern again announces an additional transportation acquisition which needs to be fulfilled by the close of Q1, 2013. It seems that Ahern's reputation for quickly locating potential acquisition targets has actually resulted in a paradigm shift for the transportation industry as a whole. In years past, six months to a year used to be an acceptable timeframe for closing acquisitions whereas Ahern's new operating standards call for completed deals in a matter of weeks.
It is for this reason and this reason alone why a deep-pocketed investment firm has chosen the firm's CEO, Andy Ahern as the cornerstone to their expansion strategy which calls for building the nation's premier flatbed and specialized carrier organization. Not only does this client want to go big right out of the gate, they also want to do it fast.
Currently, the client has engaged Ahern to purchase multiple flatbed and specialized carriers which generate between $30MM and $150MM in annual revenue. Additionally, they seek exceptional management and operational teams that will continue to run their companies as the client does not make it a practice to consolidate functions between companies.
The investor will provide ample capital to grow the business and desires to purchase primarily asset based trucking companies. Ideal fits would be trucking companies with strong management teams in place with the desire to grow the business but lack capital. Client has a proven track record for growth and will mentor the company to take them to the next level.
If your company is a match to any of these or you would know of a company who is a potential match, you are urged to contact Andy Ahern at (602) 242-1030 immediately.
About Ahern & Associates, Ltd.:
Ahern and Associates is North America's leading trucking and transportation management consulting firm. The skilled consultants at Ahern and Associates specialize in mergers and acquisitions of trucking and logistics companies as well as the restructuring and evaluation of existing carriers that seek to increase operating efficiency and improve profitability. Since 1987, Ahern and Associates has aided hundreds of buyers in the acquisition of trucking and logistics companies throughout the U.S. and Canada as well as assisting many transportation and logistics companies in reducing their overall operating costs and increasing their profitability. For more information, please call 602-242-1030 or visit http://www.Ahern-Ltd.com
Business contact:
A.W. Ahern
602-242-1030
Media contact:
Jason W. Jantzen
Phoenix Marketing Associates
http://www.PhoenixMarketingAssociates.com
602-282-0202