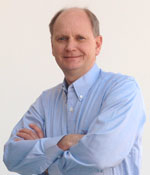 "The LLC operating agreement is worthless unless it is customized to address the issues that need to be covered."
Orem, UT (PRWEB) February 08, 2013
The operating agreement is one of the most important pieces when setting up an LLC. It determines how the company will be run and what the members or managers responsibilities are. It also determines the protection and amount of money someone might take home. Unfortunately, many times the operating agreement gets no attention at all when an LLC is formed.
For this reason, Attorney Lee Phillips has decided to give away a free operating agreement for people looking to set up an LLC. He also adds this warning… "The LLC operating agreement is worthless unless it is customized to address the issues that need to be covered. The challenge is that most people don't customize their LLC operating agreement either because they don't know how or no one told them they had to."
Get a copy of the operating agreement here.
Most people who start an LLC just get a copy of the operating agreement from the internet and call it good. What they don't realize though, is that if the operating agreement hasn't been customized and formalities met, the LLC will not hold up in court.
Attorney Lee Phillips runs a legal firm in Provo, Utah, that litigates business issues. Out of 103 LLC and corporation issues, they've been able to pierce the corporate veil all 103 times and make the owners liable. The LLC's job is to protect the owners from lawsuits. If an LLC is not setup and maintained properly, it is basically worthless as an asset protection tool.
Most of the operating agreements that can be found online are very generic and usually contain between 5 – 10 pages. That may or may not be enough depending on someone's business model. This operating agreement is 23 pages and can be used for many business situations.
To get a copy of the operating agreement for an LLC or compare against an existing one, Click Here.
Attorney Lee Phillips specializes in asset protection, estate planning and business structuring. Over the past 30 year, he has taught thousands of individuals how to protect themselves and their businesses from lawsuits. One of the fundamental pieces to asset protection starts with the LLC. The LLC not only provides tremendous asset protection but also helps to lower taxes for individuals. Visit LegaLees to learn more about setting up an LLC and saving more in taxes.
LegaLees was founded in 1982 by Lee R. Phillips. It is a legal self-help publishing company. It produces products designed to help people understand the law. Based on his own personal experiences, Mr. Phillips realized that people needed to be able to understand how the law works so they can direct their own legal professionals. He also saw that people who want to do their own legal work need to be shown how, not just handed a fill in the blank form. LegaLees has designed many products to help individuals structure their personal and business affairs. All of the products help the end users protect assets and prevent legal disasters that can strike at any time.