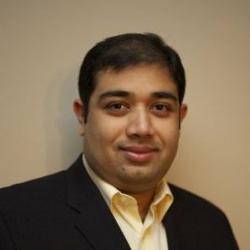 the utilization of "pure" Java solutions has become a very viable and straightforward alternative for modernization of Oracle Forms
Hartford, CT (PRWEB) February 11, 2013
Jigar Parsana, Modernization Architect, Vgo Software/NEOS, will present 'Forms to Struts 2, Spring and Hibernate: Value & Gotchas' at the Rocky Mountain Oracle User Group Training Days 2013 in Denver, CO on February 11 – 13. This event is an annual two-day, multi-track, training event that showcases the latest in Oracle and other technologies and techniques.
Parsana will outline the use of Struts 2, Spring, and Hibernate as a target platform for the conversion of Oracle Forms applications. With the acquisition of Sun and Java by Oracle, the utilization of "pure" Java solutions has become a very viable and straightforward alternative for Oracle customers looking to modernize Oracle Forms applications. Unlike Oracle ADF, Struts 2, Spring and Hibernate provide a more Java-centric approach to application development, allowing a higher level of control for programmers.
According to Parsana, "This information will be helpful to users considering Oracle ADF 11g or the Struts/Spring/Hibernate architecture as modern end-states for their Forms application. The intent is not to say one is better than the other, but is to provide the attendees with alternatives so that they can have some background to make an informed choice."
Parsana has been developing and implementing Web applications using Java technologies for over a decade. As a software architect, he is responsible for leading the technical aspects of modernization projects at NEOS, where he leverages that experience to modernize clients' Oracle Forms, Powerbuilder and .Net-based systems to Web and SOA-based application architectures.
Robert Nocera, Chief Technology Officer, NEOS LLC, will be a co-presenter for this discussion. Nocera says, "ADF and open source Java platforms are important to consider when modernizing applications from Oracle Forms. Both platforms provide a wider range of integration options with other enterprise systems that Forms does not provide. ADF and other Java frameworks provide a platform for supporting multiple views of the same application, one might be a web view, another might be a tablet or mobile view. Forms does not provide that level of flexibility."
About NEOS LLC
NEOS is a management consulting and technology services firm with unparalleled experience in holistic modernization, enterprise data and business operations consulting throughout the US, Europe, the Middle East and Asia. Clients range from large mid-cap companies to the Global 1000 segments including financial services, insurance and media. Services also include process, organizational and operational consulting, enterprise architecture strategies and design, reviews and planning, deployment and data analysis. NEOS is the parent company of Vgo Software that specializes in modernization analysis and conversions solutions.
About RMOUG
RMOUG is the Rocky Mountain Oracle Users Group – RMOUG is an independent, non-profit organization formed to empower its members with the best education in database, application, development and personal networking opportunities in the Rocky Mountain Area and beyond.
RMOUG offers a yearly, highly recognized Training Days Conference each February, along with quarterly educational events, formal and informal training opportunities, networking with local/global database and development professionals. We also offer our highly anticipated, quarterly newsletter- SQL>Update, mailed directly to your residence or place of business. Our educational events give members the opportunity for feedback to major vendors/products and meet senior technical representatives from Oracle, MySQL, Hyperion and other industry leaders. For more information, go to http://www.rmoug.org/