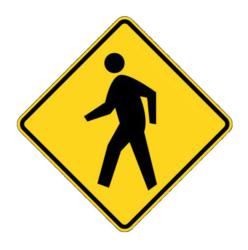 We not only want to help our clients seek financial compensation for injuries caused by the negligence of others, it is also important that we raise awareness in our communities about hazards and problems.
Temple, Texas (PRWEB) February 08, 2013
Police identified the Temple man who was killed in the Central Texas pedestrian accident as 55-year-old Douglas Robert Will, as reported by KCEN News on February 1, 2013.
Although the most recent pedestrian accident on South 31st Street in Temple has sparked debate among safety advocates in the community about the need for safer crossing, the region has been plagued by injuries and fatalities.
Just last November, a Temple woman was struck and injured while crossing near the same intersection, according to a report published by KWTX News on November 20, 2012. The woman was transported to Scott & White Hospital with non-life threatening injuries, the report noted.
"With the amount of foot traffic living in the area of South 31st Street, coupled with 5 lanes of traffic and compounded by the lack of not even one protected crosswalk, you're going to continue to have a higher rate of pedestrian to vehicle accidents; with very sad outcomes," said The Carlson Law Firm's Research and Investigative Support Manager.
The Texas Department of Transportation reported a 17% increase in Texas pedestrian accidents between 2010 and 2011, highlighting a need for improved measures that would protect drivers and pedestrians alike.
"It's so tragic when people are injured or killed in situations that are completely preventable," said Carlson Law Firm, Managing Partner Craig Carlson. "At our firm, we not only want to help our clients seek financial compensation for injuries caused by the negligence of others, it is also important that we raise awareness in our communities about hazards and problems, in an effort to prevent future accidents, injuries and fatalities."
For more information about The Carlson Law Firm and their personal injury attorneys in Temple, Tx, call 800-359-5690 or visit http://www.carlsonattorneys.com