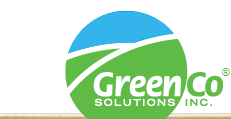 GreenCo selected Pioneer Solutions' RECTracker due to its ability to satisfy their unique business requirements.
Raleigh, N.C. (PRWEB) February 12, 2013
Pioneer Solutions is pleased to announce that GreenCo Solutions of North Carolina has purchased the RECTracker software and will begin the implementation process immediately.
GreenCo Solutions manages compliance with the North Carolina Renewable Energy and Energy Efficiency Portfolio Standard (REPS) on behalf of 22 North Carolina electric cooperatives. GreenCo selected Pioneer Solutions' RECTracker due to its ability to satisfy their unique business requirements.
"GreenCo manages renewable energy goals for its member cooperatives, and as such, our processes are unique and complex," said Jay Nemeth, director of business operations for GreenCo Solutions. "We are pleased that our requirements for managing the REPS program for our members will be met with this flexible software package."
RECTracker allows GreenCo to automate its workflow, manage inventory, and track RECs certified by NC-RETS. In addition, it will manage the unique allocation of inventory to GreenCo members, as well as invoice reconciliation, member invoicing and accounting.
RECTracker provides a comprehensive solution that automates end-to-end Renewable Energy Certificate, or REC, tracking and management processes from generation to assignment, retirement or expiration. RECTracker supports multiple states and GIS systems for various mandatory and voluntary compliance markets. The software provides an integrated platform for tracking, trading, risk management, settlement, accounting and compliance management. It has all of the technical tools needed to model and automate RECs processes across an enterprise.
About GreenCo
GreenCo Solutions, Inc. is owned by 22 of North Carolina's electric cooperatives. GreenCo Solutions was created to help members meet their energy efficiency and renewable energy goals in a comprehensive, balanced, and collaborative manner.
Today, GreenCo Solutions is helping its member cooperatives meet their REPS obligations by providing renewable portfolio management, compliance reporting and tracking, energy efficiency program development and pilot program services.
About Pioneer Solutions
Pioneer Solutions is a global software provider of next generation Energy Trading and Risk Management (ETRM), Environmental Management Information Systems (EMIS) & Enterprise Compliance Solutions. Serving some of the largest utilities and energy companies across the globe, our flexible, web-based architecture can easily model unique and challenging business requirements as well as automate business processes.
Our modular technology allows us to deliver specific modules or an entire comprehensive enterprise solution. This configurable template and workflow driven architecture facilitates rapid deployment ensuring a quality, on-time delivery and low cost of ownership.
Pioneer's comprehensive suite of products are designed specifically for utilities and energy companies and offers a single, seamlessly integrated platform for all commodity types, risk exposures and compliance needs.