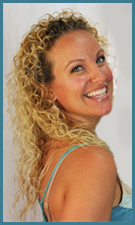 Kristin is both an incredible dancer and instructor and we're proud to have her as part of our team
Clearwater, FL (PRWEB) February 13, 2013
Access to the World's Top Female Dance Instructor through the UCWDC just became much easier as her new brand of dance instruction goes live along with a brand new website at KristinHam.com.
No stranger to competition, Kristin Ham, from Denver, CO, believes she has what it takes to win yet again. As a 4-time World Champion, 4-time World's Top Female Teacher, and currently named the Open Professional World Champion at World's in Nashville, TN (2013), Kristin likes her odds against the competitive world of dancing instruction videos.
Produced by Shawn Trautman and Dance Videos Direct in Clearwater, FL, Kristin's new line of dance videos with her husband and dance partner Monty Ham are being launched under the brand name of Kristin Ham Dance Instruction. Unique to this brand of dance instruction videos are how in-depth they are for beginners as Kristin has a logical, clear way of explaining information and making the toughest of dances attainable for brand new dancers.
"Kristin is both an incredible dancer and instructor and we're proud to have her as part of our team" says Shawn Trautman, CEO & Founder of Dance Videos Direct. "She brings a level of professionalism and charisma that are very hard to find and we're certain the quality of instruction in her videos will be welcomed by everyone who participates."
Alongside her instruction DVDs on the site, Kristin has a number of embedded videos showcasing her talents as well as her husbands that are enjoyable to watch. Also featured are beginner dance lesson packages on three of her favorite dances including West Coast Swing, Cha-Cha and Nightclub Two-Step where previews to each of the DVD sets can be seen.
The Dance Videos Direct label develops and produces dance lessons for people who want to learn to dance ballroom, country, swing, and West Coast Swing. Founded as an alternative to traditional ballroom dance instruction, Dance Videos Direct has reinvented the way people learn dancing and has produced and released over 75 DVDs from it's studio in Clearwater, FL. For media inquiries, more information on available titles, or to learn more about Kristin Ham Dance Instruction or Shawn Trautman Instruction, call 727-738-1145 or visit Dance Videos Direct.