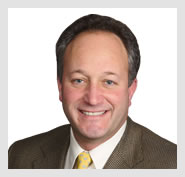 We are very excited to partner with Box to offer Fonality users yet another tool that fosters collaboration and productivity
Dallas, TX (PRWEB) February 08, 2013
Fonality, the only provider of business phone systems and contact center solutions dedicated to serving small and midsize businesses, today announced plans to further enhance its Fonality web client by integrating Box, the cloud content and collaboration service.
"We are very excited to partner with Box to offer Fonality users yet another tool that fosters collaboration and productivity," said Fonality CEO David Scult. "This integration takes our approach to business communication and document collaboration to a whole new level."
With the integration, expected later this year, Fonality users will be able not only to access Box files and share them within the Fonality web client, but they will get access to all Box documents they have in common with the person with whom they are speaking. Additionally, Fonality users will be able to use in chat conversations links to Box documents that then open easily in the conversation space on the Fonality web client.
Scult said, "With Box embedded into the Fonality web client, our users have direct access to their Box accounts while they interact in real-time using Fonality unified communication tools such as voice, chat and screen sharing. Being able to reference, edit and share documents during phone calls and conferences improves the conversation and leads to faster decision-making."
The integration of Box into the Fonality web client also offers secure file access and sharing, the ability to track conversations and related sharing, and the ability to manage files and documents relevant to key contacts using Fonality.
Fonality and Box formalized their own collaboration this week with the inclusion of Fonality in the new Box Partner Network. Fonality is being joined in the Box Partner Network by some recognized names in workplace technology: Autodesk, AtTask, Clarizen, CollabNet, Marketo, Tibco, Tidemark and Xero.
About Fonality
Fonality provides business phone systems and contact center solutions designed exclusively for small and midsize businesses. Fonality is the only provider that can deliver the same user experience in the cloud and on-premise, with innovative features that help small businesses save time, communicate more efficiently and reduce costs. For more information, visit http://www.fonality.com or call 877-FONALITY.