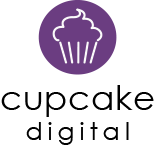 In this app, we are very excited to join forces with the National Fire Protection Association to offer helpful fire safety tips, furthering the educational benefits this medium gives parents.
New York, NY (PRWEB) February 12, 2013
Cupcake Digital, Inc., a digital media company dedicated to the development of deluxe interactive story experiences for preschoolers based on popular television properties, announced the release of Wubbzy's Fire Engine Adventure. This is the sixth app the company has created, based on episodes of the Emmy®-winning Nick Jr. TV series "Wow! Wow! Wubbzy!®." In this story, after a mishap at the Spaghetti and Meatball Factory, Wubbzy jumps into his toy fire engine to help save the day, but soon learns that it's best to leave emergencies to the firefighters. The playful app also includes important fire safety tips from the National Fire Protection Association (NFPA) and Sparky the Fire Dog®, and is available today on iTunes, Amazon, Google Play, and Barnes & Noble for the introductory price of $1.99 (full price is $2.99).
"At Cupcake Digital, our high-quality story experiences are reaching new heights with each new interpretation of Wow! Wow! Wubbzy! episodes, and we can't wait to continue showing fans of our apps what we can do," said Cupcake Digital Chairman Brad Powers. "In this app, we are very excited to join forces with the National Fire Protection Association to offer helpful fire safety tips, furthering the educational benefits this medium gives parents."
"NFPA is pleased to join Cupcake Digital to educate children and their families on fire safety," said Judy Comoletti, NFPA's division manager - public education. "In today's world, where children learn in so many different ways, this terrific interactive format provides an engaging, fun way to impart life-saving information."
Children and parents love Cupcake Digital apps for their imaginative storytelling, tappable animations, bright graphics, sing-along music videos, coloring pages and educational games. This digital story experience includes:
EDUCATIONAL FEATURES

Three Reading Modes: Just a Book, Read & Play or Read to Me
Professional narration, promoting reading through sound and sight
Hands-On Learning Activities: Bright, interactive learning games so kids can practice their 1, 2, 3's with Meatball Counting or help Wubbzy say his A,B,C's in the fun-filled Fire Hose game
OPPORTUNITIES FOR SHARED SCREEN TIME
Grown-Up's Corner: This is the area where parents will find thoughtful questions to prompt discussion and initiate collaborative conversation with their children to encourage further thinking about the story.
Common Core Corner: Common Core State Standards (CCSS) are being introduced in schools throughout the country during the 2013 and 2014 school years. Parents will appreciate the new Common Core Corner for further explanation of the educational activities infused within the app to help prepare children for what they'll be expected to know in school.
LEARN ABOUT FIRE SAFETY
We have partnered with the NFPA and Sparky the Fire Dog®, to provide fire safety information for kids and families. Working together, kids and grown-ups can inspect their homes to make sure they are fire-safe.
SING-A-LONG MUSIC VIDEOS
Children will want to get up and dance with original music videos, including You're a Hero, Wubbzy Wiggle, and Are You Ready?.
COLORING PAGES
Kids can tap into their creativity by painting some of their favorite characters and scenes straight from the story!
Young fans can embark on many Wubbzy-related adventures in other top-rated apps, including the recently released Wubbbzy's Dinosaur Adventure and previously released Wubbzy's Pirate Treasure, Wubbzy's Space Adventure, Wubbzy's Train Adventure and Wubbzy's The Night Before Christmas. Parents can find free downloadable worksheets and recommended activities for further practice of Common Core skills on http://www.CupcakeDigital.com. Wubbzy and friends are also interacting with fans on Facebook, Twitter and Pinterest as iWubbzy, iDaizy, iWidget and iWalden.
###
About Cupcake Digital
Cupcake Digital, Inc. was established in June 2012 with the intent of transforming children's entertainment properties into deluxe story experiences infused with educational elements. Its first venture into digital applications was based on the Emmy® Award-winning television series "Wow! Wow! Wubbzy!®" These apps immediately rose to # 1 and # 3 among children's book apps on Amazon and iTunes respectively. Since then, every subsequent children's app created by Cupcake Digital has achieved a top 10 ranking on Amazon. Headquartered in NYC, Cupcake Digital was founded by proven professionals in the fields of technology, family entertainment, publishing and brand marketing. In October of 2012, Cupcake Digital received its first round of private funding and has since gone on to partner with additional major children's entertainment properties. For more information about Cupcake Digital Inc., please visit http://www.cupcakedigital.com.
About National Fire Protection Association (NFPA)
NFPA is a worldwide leader in fire, electrical, building, and life safety. The mission of the international nonprofit organization founded in 1896 is to reduce the worldwide burden of fire and other hazards on the quality of life by providing and advocating consensus codes and standards, research, training, and education.
About Sparky the Fire Dog®
Sparky the Fire Dog was created for the NFPA in 1951 and has been the organization's official mascot and spokesdog ever since. He is a widely recognized fire safety icon that is beloved by children and adults alike. In addition to connecting with the public through educational programs and his featured role in Fire Prevention Week campaigns each October, he has a very active website, sparky.org which allows kids to explore and learn about fire safety in a safe interactive environment. Sparky the Fire Dog® is a registered trademark of NFPA.
NOTE TO MEDIA: Screen grabs, video clips, and promotion codes available upon request.