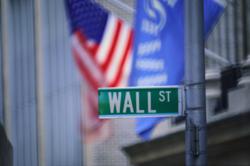 "History shows that no one can ever really know if the coming year will be good for stocks."
Toms River, NJ (PRWEB) February 12, 2013
Last month, as in every January, there were plenty of stock analysts who were bullish for the coming year. Both Kiplinger and Barron's magazines, for example, ran bullish articles on the stock market. In fact, none of the analysts interviewed by Barron's had a negative outlook on stocks for 2013. Nuveen's Bob Doll, a leading market analyst, publishes his Top 10 Predictions every year. He is also bullish on both domestic and international stocks for this year.
It's certainly possible that 2013 turns into a good year for stocks. Of course, just the opposite could happen, no matter how bullish analysts happen to be. Consider 2008, the worst year for stocks since the Great Depression. In December 2007 BusinessWeek.com asked eight different stock market analysts to give their predictions for 2008.
Every analyst interviewed in that article was bullish for 2008. The recommendations of one of them: stocks in general were "at a bargain," specifically financial stocks. "Buy financial stocks" was his bottom-line advice. Financial stocks were absolutely crushed in 2008, and many still have not recovered at the time of this writing.
Here were some of Bob Doll's predictions in January 2008: no U.S. recession, U.S. stocks hit new record high, large companies and growth stocks lead, and emerging markets rule. Growth stocks and emerging markets had the greatest losses that year. All of these analysts are highly intelligent and very confident, but were dead wrong.
"What makes this whole matter difficult to impossible to predict is that stocks can sometimes perform well in a given year in the midst of a very poor economy," Solik adds. Even during the 1930's, stocks had tremendous gains in some years, which were then followed by tremendous losses. All of FDR's New Deal spending couldn't cover up the fact that the emperor really had no clothes. The economy was too weak and fragile, and in 1938 the stock market came tumbling down again.
"History shows that no one can ever really know if the coming year will be good for stocks," comments Solik. Wall Street analysts have been wrong often enough that average investors should not simply rely upon a consensus positive outlook. They may need to do their own research, or find an advisor who can educate them on other more conservative investment alternatives outside of Wall Street.
Investors looking to protect their principle have turned to fixed annuities in increasing numbers, according to a recent article by Advisorone. The Government Accountability Office (GAO) released a report in 2011 entitled Ensuring Income throughout Retirement Requires Difficult Choices. They analyzed the risk of retirees not having enough income when faced with factors like stock market risk, declining fixed income yields, inflation, and longevity.
Their recommendation: middle-class retirees should convert at least half of their retirement savings into a lifetime income annuity.
Fixed annuities can provide a safe haven from stock market volatility and can even provide a lifetime income guarantee. "Certain annuities can also be beneficial for working folks," according to Solik, "particularly if one is looking to guarantee a lifetime income for retirement ten or twenty years down the road."
However, fixed annuities are not suitable for everyone. There are varying hold periods and surrender charges for every annuity, and non-qualified money placed in an annuity has the same early withdrawal penalties as IRAs-in most cases you need to wait until 59 ½ to withdraw. It's also possible that growth in a fixed annuity won't keep pace with inflation.
However, investments such as these can help protect investors if bullish analysts are wrong and the stock market heads south in 2013, and may be worthy of consideration.
Brian Solik, CRPC is President and Founder of Wealth Preservations Strategies of NJ. He is a former Wall Street broker who now focuses on educating investors on how to maximize their financial security and minimize taxes. If you would like to read some of his similar articles contact Brian at 732-415-7717, bsolik@brokersifs.com or visit his website http://www.wpsnj.com.
Securities and investment advisory services offered through Brokers International Financial Services, LLC, Panora, Iowa. Member FINRA/SIPC. Brokers International Financial Services, LLC and Wealth Preservation Strategies of NJ are not affiliated companies. The opinions expressed are those of Brian Solik and not necessarily those of Brokers International Financial Services, LLC.