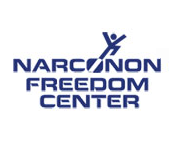 Albion, MI (PRWEB) February 10, 2013
Freedom Treatment Center remains on true to its mission of offer all-natural treatment options with its introduction of sauna detox for drug rehab. While the program may be new to the facility, the concept of cleansing the body through the skin pores has long been used for purging toxins from the body. The center is using the same sauna detox program offered to World Trade Center rescue workers who had been immersed in environmental hazards during their rescue efforts, and Freedom Treatment Center patients are seeing the same levels of success.
"More and more people are becoming interested in all-natural remedies for optimum health, especially those who are seeking a new, improved life of recovery from drug and alcohol addiction," said Freedom Treatment Center Executive Director John Walser. "Our sauna detox has already been hugely successful with numerous patients who were seeking an effective and natural way to purge years' worth of drugs, alcohol and other poisons from their bodies."
The center's sauna detox program incorporates a daily sauna session into a comprehensive plan that also includes exercise, vitamins and additional supplements. The overall goal is to flush out toxins stored in fat tissues and restore the metabolic balance so crucial to optimum health and well-being.
"Each of these program components have biologic roles that support healing," the Townsend Letter periodical reports. "The integrity of physiological systems – including those associated with detoxification, cellular repair, immune processes, and neural and endocrine function – depends upon nutritional and vitamin status."
Studies and case reports supporting the safety and benefits of sauna detoxification have been published in numerous journals, including the American Journal of the Medical Sciences, Ambio: A Journal of the Human Environment and Archives of Environmental Health: An International Journal. These studies and reports showed sauna detoxification's effectiveness for helping to eliminate a wide range of stored toxins, inclusive of pesticides, dioxins, PBBs, PCBs and, of course, various drugs.
"The evidence that shows our sauna detox works is very good," said Freedom Treatment Center Senior Director Dominick Assante, "but the results we see in our patients is even better. Those who have been through our sauna detox feel better, look better and have increased energy levels and a fresh state of mind that greatly contribute to creating and sustaining their new way of life."
Located in a semi-residential pocket of Southern Michigan, Freedom Treatment Center provides the soothing and safe environment and assistance so vital for helping people overcome drug and alcohol addiction. Treatment begins with a natural detoxification and continues with counseling, education and lifestyle changes that help ensure an ongoing and successful recovery.