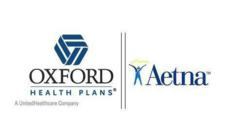 New York, NY (PRWEB) February 11, 2013
Rosetta Radiology is pleased to announce their inclusion in the Care Core National IPA Network for MRI/MRA, CT, Ultrasound, Mammography, X-Ray, Special Invasive Procedures, Fluoroscopy and DEXA. Care Core National is an exclusive management company dedicated to strategically identifying radiology practices with components of high quality patient-centered care.
Rosetta Radiology's Care Core acceptance means that they are participating providers for Oxford Health Plans and all Aetna products.
Enrollment means that Rosetta Radiology can further provide radiology services to their patients and physicians who have been referring to the practice over the last forty plus years. Rosetta Radiology's staff is honored to be a part of such an impressive program, as the selection and enrollment process points to their excellence. Membership in the Care Core program requires accreditation by appropriate national organizations as a prerequisite for enrollment including criteria such as American College of Radiology Accreditation.
To schedule an appointment at Rosetta Radiology, please call the office directly at 212-744-5538. Please reach out to Monica Fishman for questions on referrals or authorizations, 212-570-6565
About Rosetta Radiology
Rosetta Radiology in Manhattan serves New York City patients with the highest quality Radiation Oncology, Diagnostic Radiology and Women's Imaging services. Rosetta was one of the city's first independently owned outpatient facilities and pioneered the definition of excellent patient care, technology and service. Rosetta Radiology is accredited by The American College of Radiology and provides the following services: MRI, CT, Ultrasound, Mammography, X-Ray, PET/CT, DEXA Bone Density, Breast MRI and Radiation Oncology. Their staff consists experience office personnel and a dedicated team of radiologists: Dr. Alfred Rosenbaum, Dr. Stanley Rosenfeld, Dr. Allison Gittens, Dr. Ayala Rosenbaum and Dr. David Sherr.