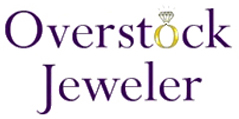 have access too all the most recent and upcoming promotions and special deals that will be offered through OverstockJeweler.com
(PRWEB) February 08, 2013
Finding It For Less has recently teamed up with OverstockJeweler.com and just added a few brand offers saving $20, or more by using their 10% off discount with Finding It For Less' new Overstock Jeweler Coupon codes.
With Finding It For Less' new partnership with Overstock Jeweler, they are pleased to have access too all the most recent and upcoming promotions and special deals that will be offered through OverstockJeweler.com; once again, helping the loyal friends and followers of Finding It For Less.
How can Finding It For Less get such great discounts for Overstock Jeweler one might ask? Since they have joined Overstocks program for advertising and promotions, Finding It For Less has the first chance to view and post any new products, or seasonal discounts that may be coming up; allowing shoppers to have a chance to view potential upcoming sales and choose to either wait and save, or buy now.
At F.I.F.L. their goal is simply to get the information out as soon as possible, not to bombard followers and friends with endless promotions of products or merchandise, but to assist the individual shopper that may already be buying from one of their online companies Finding It For Less promotes, Not throwing countless deals with useless shopping tips, but focusing on what the individual shopper already is looking for.
Thank you for reading this most recent update to Finding It For Less and the companies and merchants they are daily teaming up with, looking to save money at the checkout wherever possible. Please feel free to join them as the business grows, and follow them on Twitter, like and share on Facebook, or even give them a call and leave a voice mail with any questions, comments, or concerns, And thanks once again.