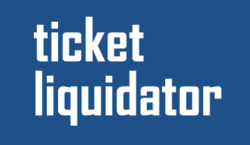 SOUTH WINDSOR, CT (PRWEB) February 11, 2013
Beyoncé tickets for the Mrs. Carter Show World Tour go on sale Monday, Feb 11 at 10am EST. Beyoncé's North American tour dates kick off on June 8 at the Staples Center in Los Angeles, CA and include shows in over 20 cities. Her fourth solo album "4" was released in 2011 and was her fourth consecutive solo album to reach number one on the Billboard 200. Beyoncé recently performed at Super Bowl XLVII alongside Destiny's Child and directed a feature-length documentary about her life and times called "Life Is but a Dream" that will premiere Feb 16 on HBO. Her fifth studio album is due out in April. Fans can search for Beyoncé tour dates on TicketLiquidator.com.
All trademarks remain property of their respective owners. TicketLiquidator.com does not claim any right or ownership to any of the names contained in this release. These names are strictly used for descriptive purposes and do not imply an endorsement or partnership.
###
Ticket Liquidator is an online marketplace for tickets to live entertainment events. Since 2003, Ticket Liquidator has provided a selection of event seating inventory which now exceeds $1 Billion. With 7-day Customer Service, PCI and SSL security certifications and a Worry-Free 125% Guarantee and Safety Net Program, Ticket Liquidator ensures that all purchases are made with confidence. Ticket Liquidator is in no way associated with any of the artists or venues listed.