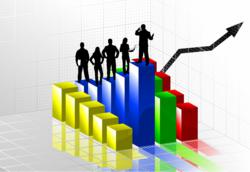 Atlanta, Georgia (PRWEB) February 11, 2013
According to the Heritage Foundation Network, 13 new tax increases went into effect January 1, 2013.
With payroll taxes going up this year and unemployment tax rates increasing, businesses can be reluctant to hire new employees, says Action Staffing of Georgia, Inc.. This will become even more of a concern for businesses as of January 2014 when Obamacare laws take effect. Businesses with greater than 50 employees will be required to either offer healthcare to all of their employees or pay a $2,000.00 per employee tax. Either way, this becomes a substantial new cost of doing business in America.
According to Action Staffing of Georgia,Temporary Staffing Companies in Atlanta are not excluded from this new tax and will need to make provisions in order to absorb this new cost of doing business. However, the new influx of revenue that is expected for the Temporary Staffing Industry may help to ease the pain of this new tax.
Action Staffing of Georgia says, "employers will find it more attractive than ever to utilize temporary employees instead of making the commitment to hire a full time employee that will come along with the new taxes associated with Obamacare. But as we always do, America will find a way to make things work."