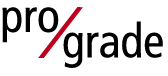 Stress signals have powerful effects.
North Palm Beach, Fla. (PRWEB) February 11, 2013
Stress is one of the most overlooked causes of disease. High levels of stress have been linked to many different health conditions, but stomach and intestinal disorders are particularly common. A new health drink from Prograde Nutrition aims to address these disorders head on and provide relief.
The drink, Prograde Genesis, started out as a "green drink," a rich source of vegetables and fruits. But researchers at Prograde wanted it to provide far more than just nutrients, and began adding extra ingredients with known health benefits. One of these, a blend of probiotics, may help with the most common stress-related stomach disorders.
"Stress signals have powerful effects," said Jayson Hunter, director of research at Prograde. "In particular, gut mast cells in the stomach respond to stress signals by increasing inflammation. The purpose of this response is not known, but the effects are, and they're serious."
Stress is a potential cause for conditions including peptic ulcers, irritable bowel syndrom (IBS) and acid reflux. Hunter says that all of these conditions involves changes in the chemistry of the intestine, which can be address by boosting the body's gut flora or "good bacteria."
"The good bacteria in your intestine don't just help you digest food, they also help fight off infections," Hunter said. "Stress can weaken the immune system, but healthy gut flora can dramatically change the environment in the digestive tract. To me, probiotics like the ones in Genesis are a necessity."
Genesis' label also boasts dietary fiber, natural weight loss support, and a number of antioxidants, such as acai berries, pomegranate, and the equivalent of four cups of blueberries. The drink is meant to be consumed once a day and can replace a large number of supplements.
About Prograde
Prograde Nutrition was founded by fitness experts who wanted to find higher quality supplements for their clients. Prograde emphasizes careful scientific research and testing, and distributes its supplements only through qualified medical and health professionals. Information can be found at http://www.getprograde.com/stress-and-your-gut-health.html.