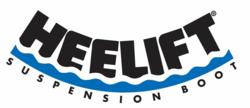 The author's conclusions match our own observations that well-instructed patients can play an important role in preventing heel pressure sores.
EVANSTON, ILLINOIS (PRWEB) February 08, 2013
A recently publicized pilot test indicates that online education may be an effective method of improving the prevention of heel ulcers and other pressure ulcers.
"The test's results, while limited, are not surprising," said DM Systems founder Denis B. Drennan, MD.
"The author's conclusions match our own observations that well-instructed patients can play an important role in heel ulcer prevention," he noted.
The report, published on the website of the journal Ostomy Wound Management, details the development and pilot testing of an interactive e-learning program to educate adults with spinal cord injuries about pressure ulcers.
The pilot study showed that participants' median scores were higher on an assessment presented after the program as compared to the pre-program test. The participants also responded favorably to the e-learning program, which covered such topics as:

The definition of pressure ulcers
The identification of pressure ulcers
The origins of pressure ulcers
Pressure ulcer risk factors
Healthy skin care strategies
The healthy skin care strategies presented included tips concerning nutrition, clothing, skin inspections and hygiene. The program also reinforced the importance of other strategies to reduce the risk of pressure ulcers, such as avoiding drinking and smoking and using appropriate, carefully fitted equipment.
"The use of a professional offloading device is another method to promote heel ulcer prevention, Drennan said. "Heelift® Suspension Boot, for instance, completely offloads the heel and floats it in a pressure-free environment, reducing the likelihood of a pressure ulcer developing."
In the end, projects like the pilot program provide a great deal of hope in the battle to improve pressure ulcer prevention, according to the report author. Because the program was piloted with just 14 people, Jane Schubart, PhD, MS, MBA, recommended a more comprehensive study to confirm the findings and ascertain whether the e-learning program affects the incidence of pressure ulcers.
"Prevention programs delivered over the Internet may be an increasingly important part of providing education that can be delivered as needed and when required to individuals who would otherwise not receive it," Schubart concluded.
To learn more about DM Systems, visit the company's website at heelift.com or call 800-254-5438.