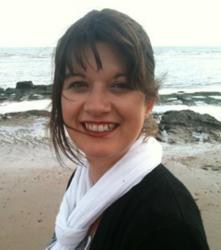 the added motivational support provided by the group format will be a great benefit
Gravesend, Kent (PRWEB UK) 9 February 2013
The new DietAssist weekly weight loss group, which starts at Shears Green Infant School in Gravesend on Tuesday 26th February 2013, will follow the same 12 module approach of the online programme, and will teach dieters how to take control of their mind and their behaviours so that losing weight becomes easier.
Co-creator of the DietAssist programme, Rob Woodgate, says, "Most people find dieting a struggle. The reason is that your brain, at an emotional level, wants to protect you and keep you safe. So when it sees you losing weight, it starts taking action to ensure you don't starve. We teach people how to work with their brain, so that they can reduce food cravings and keep up their motivation."
The new group class will be run during term time by Heidi Woodgate, who has over 10 years experience of helping people to address weight and self-esteem issues.
DietAssist hope that the added motivational support provided by the group format will be a great benefit, and they say that although the drop-in format of the group means that booking is not essential, people are advised to check the DietAssist Gravesend Facebook page for the latest timetable and news.
DietAssist is a 12 module programme designed to help people who want to lose weight, but who find dieting hard work. It teaches people how to take control of their cravings so that slimming becomes easier and more successful.
DietAssist strengthens motivation and resolve and creates the optimum psychological state for dieting, and it works alongside any weight loss programme or sensible eating plan.