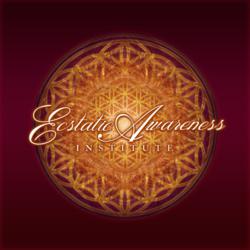 "The Ecstatic Awareness approach will help to open the doors of the heart and
mind to discover the innate pleasure of being alive".
San Diego, California (PRWEB) February 12, 2013
International coach and seminar leader, Triambika Ma Vive of the Ecstatic Awareness Institute recently made lots of changes to her business which focuses on offering seminars and coaching adults in the subject of conscious sexuality and successful intimate relationships.
The new design reflects the Institute's mission to provide quality coaching and workshops to men and women who are ready to experience freedom by allowing more pleasure, more love and more meaningful connections into their life. The new website is about educating the public and reaching out to potential new students by offering pivotal education and services.
Enhancements to the website include:
Shopping cart to easily register for classes and coaching
Improved Navigation lets visitors easily find information they need
New blog to illustrate the Ecstatic Awareness teachings
An online calendar of events
"It is time to take things to the next level," said Triambika Ma Vive, Founder and lead teacher of The Ecstatic Awareness Institute.
"The next level" is certainly represented in the site's new logo, a beautiful golden mandala. The logo was influenced by a common figure found in sacred geometry, the Flower of Life. One of the oldest symbols known to man, the Flower of Life is believed to contain the pattern of the universe. Because this symbol is said to assists in connecting to the higher self, helps build stronger self awareness and reveals the innate harmony of all life it was a natural choice to have it represent the Institutes vision for conscious relating.
The site expresses the unique approach of The Ecstatic Awareness Institute as developed by Triambika Ma Vive and her vast wealth of knowledge in spirituality, sexuality and relational intimacy. Her passion has always been in guiding individual men, women and couples on their journey into living an ecstatic life. "Healthy satisfying relationships and fulfilling sex are among the vital cornerstones for living a joyful life," says Triambika. From working with sexual concerns to relationship issues, the seeker is sure to find insights into his or her inner working through this acclaimed method.
Ecstatic Awareness is an emerging educational institute dedicated to bringing high-level quality teachings about conscious intimacy and the art of loving relationships. For more information contact Triambika Ma Vive at dakini(at)ecstaticawareness(dot)com - 1-510-205-3569 – Ecstaticawareness.com