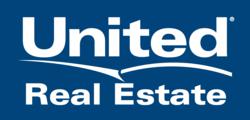 With United, we bring back profitability in the real estate industry to the broker and the agent by combining the most important and valued business elements and discard the elements of those old business models that are not working
KANSAS CITY, Mo. (PRWEB) February 11, 2013
United Real Estate, a wholly owned division of Five D, Inc., an international real estate services and franchise operation holding company operating under multiple United™ brands, announced today that its United Real Estate system is now available to growth-minded brokers as a franchise in select major markets nationwide.
Launched January 1, 2011, United Real Estate is the first national full-service, 100-percent commission "Freedom Model" franchise to be offered to real estate brokers and their agents. United leveraged its 88 years of experience serving an international real estate franchise network of nearly 500 office to introduce a new disruptive urban-centric real estate brand that improves the business prospects of franchised brokerages and the income of their agents. With five company-owned-and-operated locations operating in line with expectations, the company is perfectly positioned to assist real estate brokers that want to take part in the dramatic growth of freedom models across the United States.
"United Real Estate is a substantial departure from both traditional and legacy brokerage models, and existing 100% commission or virtual models," said Dan Duffy, chairman and chief executive officer of Five D, Inc., and United Real Estate. "With United, we bring back profitability in the real estate industry to the broker and the agent by combining the most important and valued business elements and discard the elements of those old business models that are not working. Brokers will now have a real estate model that will allow them to recruit every type of agent in their marketplace. Agents will no longer have to compromise on choosing between working for full brokerage support office and having to give up a large portion of their commission or working for a limited service 100% office that does not provide the critical agent support that is needed just to keep their commission. With United it is a win/win for broker and agent."
Five D, Inc., has invested tens of millions of dollars to create a proprietary and highly effective marketing, technology and support services that are in use today by thousands of agents across the U.S. and in select foreign markets. As a result of these focused investments, United is able to leverage its existing platform with minimal incremental cost; a material cost advantage that is directly passed on to brokers and agents. The company determined that with five successful market openings and a proven track record it was time to franchise.
"We are offering a franchise solution that will not only provide a full-service solution to both brokers and agents, but will also introduce a small flat-fee payment structure that eliminates the cumbersome royalty fee and high monthly fees that most traditional franchisors charge in urban America," said Peter Giese, president of United Real Estate. "United Real Estate understands the only way a franchisor can be successful is if its franchise affiliates are successful."
"United Real Estate is a highly strategic addition to our core business holdings; United is a trade name that is consistently represented in market share leadership positions in a variety of industries," Duffy added. "United has a positive and pervasive presence not only in the U.S., but in international markets as well. We are excited about how quickly and positively the market has responded to the roll out of the brand."
Additional information about United Real Estate can be found online at UnitedRealEstate.com. Agents interested in learning more about career opportunities can call 888-960-0606 or visit JoinUnitedRealEstate.com.
A Closer Look at United Real Estate
United Real Estate operates as a wholly owned division of Five D, Inc. Five D, Inc. is also the owner of United Country Real Estate, United Auction Services and United Marketing Services. United Country Real Estate was acquired in 2006 by an investor group led by Dan Duffy, Chairman and Chief Executive Officer. From February 2006 to January 2011, efforts were undertaken to develop the business concept, technology, marketing and full service brokerage offering for a launch of United Real Estate. Since that January 1, 2011 launch, United Real Estate has been successful in establishing rapid growth real estate companies in five of the largest metropolitan areas in the United States. United Real Estate now operates company owned real estate brokerages in the metropolitan cities of Dallas, Houston, Chicago, Philadelphia and Washington D.C. Each of these offices has been recognized among the fastest growing real estate company in their individual markets. United Real Estate was recently highlighted in one of the real estate industries most respected publications, the Swanepoel TRENDS Report for 2013, as a "frontrunner" in rolling out the real estate office of the future. The United group of companies has also been recognized by the Wall Street Journal, Entrepreneur Maga¬zine, Franchise Business Review and AllBusiness.com as a top-performing global real estate organization. United Real Estate's management team has unique, diverse and relevant background experiences working for industry leading companies including: Realogy®, Ernst & Young LLP, Move, Inc.®, RE/MAX® and Microsoft ®. This combined knowledge and experience has enabled the company to bring this first of its kind and forward thinking franchise solution to the real estate industry.