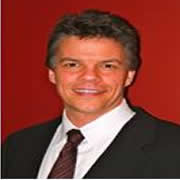 Piscataway, New Jersey (PRWEB) February 12, 2013
John Collins of BeamaLife suggests not to add more liabilities to the balance sheet or reduce assets to address this but instead add assets. BeamaLife is working with CFO's to implement Corporate Owned Life Insurance, (COLI) to help reduce this gap in defined benefits. COLI will provide guaranteed better returns then what banks are offering, it provides liquidity by having it available anytime and for any reason however, it can be withdrawn tax free with no surrender charges in addition to providing tens of millions of dollars of tax free revenue via key man protection, while potentially receiving IRR's in the hundreds.
As per the Wall Street Journal companies are reporting losses after taking pension-accounting related charges. Defined benefit plans are costing companies billions of dollars, can't keep up with the commitments and costing them to post loses. UPS reported a fourth-quarter loss after a pension charge of $3 billion. Ford Motor Co. said it will contribute $5 billion to its pension plan this year. Boeing Co. plans to spend $1.5 billion in cash to shore up its pension fund in 2013 after putting $1.6 billion last year. Regardless of the returns plans are providing, companies can't keep up and either have to add more liabilities to their balance sheet by getting loans or reduce assets by taking it out of cash.
Mr. Collins states, "This may not close the gap but it is one of the most prudent solutions to help reduce it. Why would you inflict negative results on your balance sheet if you can infuse positive?"We like to think of COLI as "A high yielding municipal bond with a constantly resetting rate with upside" , says Mr. Collins
For more information, please visit BeamaLife or contact John Collins, BeamaLife Corporation's Senior Vice President of Large Corporations and Banks at: (732) 734-0600.
About BeamaLife
We help larger private and public corporations and banks to implement life insurance funded executive benefits plans like "Split Dollar", "Deferred Compensation", "Section 162 Bonus" and wealth creation strategies through "Corporate Owned Life Insurance (COLI)" and "Banked Owned Life Insurance (BOLI)".
Matt Hepburn,
Press Contact
BeamaLife Corporation
1551 South Washington Avenue, Suite 130
Piscataway, NJ 08854
(732) 749-8933