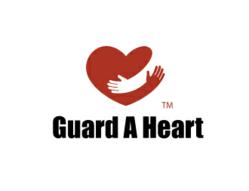 IRVINE, CA (PRWEB) February 08, 2013
GUARDaHEART, a non-profit foundation committed to raising awareness about Heart Disease prevention, kicked off Heart Disease Awareness Month as the Charity of Choice for Fashion Destination and Intermix 'Get Glam' event on January 31, 2013. The well-attended event was held at South Coast Plaza's Intermix retail location in Costa Mesa from 6-8 pm.
Intermix was transformed into a stylish party scene, complete with runway models displaying fabulous designer fashions, tasty appetizers, specialty cocktails, mini makeovers courtesy of Planet Earth and music by DJ Quinto Sol. In addition, a portion of the proceeds went to benefit GUARDaHEART Foundation and their "SaveThe1" campaign, designed to raise awareness and education for Heart Disease.
Through their numerous events, GUARDaHEART has not only raised awareness for heart disease, they have also empowered individuals to take charge of their heart health. Because of their consistent efforts, hundreds of people now know their heart risk and have been able to make important lifestyle modifications to mitigate the likelihood of a life-altering cardiac event.
Fashion Destination Group Founder and event host, Marisa Kenson debuted her new smile at the Get Glam event, courtesy of event supporter, Dr. Lance Timmerman. "It was our great pleasure to once again choose GUARDaHEART Foundation to be the Charity of Choice at this fun upscale event, illustrating that Heart Disease prevention is always in fashion," commented Kenson. "We are proud to support organizations like GUARDaHEART which continue to create programs to combat the devastating impact of Heart Disease through education and awareness."
About GUARDaHEART Foundation
GUARDaHEART is a non-profit foundation dedicated to raising awareness of Heart Disease prevention by spreading the word to guard your heart and save your life. Cardiovascular disease is the leading cause of death in the United States. The good news is if individuals know their risk and take the necessary steps, most cardiovascular disease can be prevented and reversed if detected early. Although heart disease is typically diagnosed in adulthood, its roots are often found in childhood. Compelling research has shown that plaque buildup in the arterial walls begins very early in life and progresses throughout life. Intervention strategies and healthy lifestyle modification to reduce heart disease risk should begin early when reversal of the process is easier, not later in life when the disease is more developed. GUARDaHEART Foundation also provides assistance for individuals who are unable to pay for cardiac risk assessments. Please visit http://www.guardaheart.org for more information.
About Fashion Destination
The Fashion Destination GroupTM has a vision to help the world discover and access the amazing fashion talent, knowledge and "buying power" across all areas related to fashion/retail/apparel. As a fashion industry promotion group, its core purpose is to showcase and support fashion entrepreneurs, retailers, brand name designers, students and businesses in the community. The Fashion Destination Group is dedicated to charitable giving through FASHION GIVESTM a 501(c)(3) that supports a variety of causes for all events.
# # #