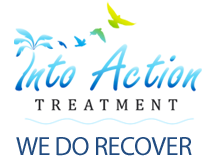 We do recover.
Boynton Beach,Florida (PRWEB) February 09, 2013
In an ongoing effort to expose their clients to a wide array of activities in sobriety, Into Action Treatment center is visiting the Kinetic Art Exhibit in Boynton Beach, FL. They will be the only drug rehab center at the event and hope to share the simple joys and beauties of life in sobriety with their clients. Andrey Rossin, the CEO and founder of the treatment center, believes that having good clean fun in sobriety is incredibly important; otherwise the addict might go back to their old life. "Boredom is one of the biggest relapse triggers, so what we do at out center is counteract that with new and fun activities each week." The center has done various events, like snorkeling in the Florida Keys, visiting Art Basel in Miami, and visiting local art shows and concerts.
Theo Jansen, one of the leading kinetic artists today, says, "Kinetic art was created by artists who pushed the boundaries of traditional, static art forms to introduce visual experiences that would engage the audience and profoundly change the course of modern art." In a sense, the clients at Into Action rehab pushed the boundaries of traditional life and come to the center to profoundly change the course of their lives for the better.
Kinetic art is usually divided into two main categories, virtual movement, consisting of sculptures that don't really move; or real movement, where the art actually moves. Most Kinetic artists however prefer to use the forces of nature, i.e. wind, solar power, gravity or magnetism to power their works.
Into Action also likes to use the forces of nature and holistic means to help their clients recover from addiction. They offer 12 step based recovery with a strong emphasis on holistic treatment modalities to assist in the healing process. Some of these include yoga, meditation, acupuncture, and reiki.
Into Action Treatment believes that their clients' freedom of expression and ability to have sober fun is vital in the process of recovery. That's why so much attention is being paid to extracurricular activities and anything involving art work at the center. This is why they have chosen to visit the Kinetic Art Exhibit just up the road from alcohol treatment center.