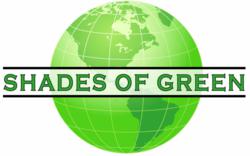 Jupiter, FL (PRWEB) February 11, 2013
DMG Productions announced today that an upcoming episode of Shades of Green, centered on advancements in sustainability will be airing on February 15, 2013, at 7:00 a.m. EST via Discovery Channel.
All across the country, more companies are looking for ways to make a positive impact on the environment. Whether it is by adding eco-friendly exterior enhancements to a business, or installing energy reducing lighting products, Shades of Green will explore every aspect of environmental sustainability.
In this episode, Shade of Green will take an in-depth look at Awnex, a company that manufactures and installs protective coverings for a variety of industries, including quick service restaurants like McDonalds, Waffle House, and Steak 'n Shake. With customized designs for products, for example; awnings and drive-thru covers, Awnex provides a cost-effective and eco-friendly solution for exterior enhancements.
Shades of Green will also examine the exciting advancements currently being made at 4Front Engineered Solutions, a global leader in the design and manufacture of safety, productivity, and environmental control products for warehousing, manufacturing, retail, and distribution center customers. Audiences will learn about 4Front's comprehensive line of highly engineered loading dock systems, LED dock lights, dock management software, as well as HVLS fans that are enhancing sustainability and are an energy efficient supplement to expensive HVAC systems.
Shades of Green will educate viewers on Lapp Insulators LLC, a world-leading manufacturer of high voltage ceramic and composite insulators for the global electric utility industry. Shades of Green will showcase Lapp Insulators' dedication to creating every product using highly-skilled craftsmen, superior raw materials, and the most advanced technological resources.
In addition, Shades of Green will explore KOJIN Inc., a leader in the research, design and manufacturing of energy reducing lighting products. Shades of Green will investigate how KOJIN helps companies cut costs, save money, and show profitability through their latest and greatest energy saving innovations in the field of lighting technology.
"This episode of Shades of Green will provide a truly educational experience," said Sarah Cass, Creative Director for DMG Productions. "These companies are really making an impact on the industry, and we are excited to be able to bring this information to our viewers."
About Shades of Green:
Shades of Green is an award winning eco-friendly series strictly devoted to advancements in renewable energy and sustainable living. From biodiesel to wind power, Shades of Green gets up close and personal with the people and organizations dedicated to reducing our dependence on foreign oil and creating a sustainable planet.
About DMG Productions:
The DMG productions team consists of producers, cameraman and editors that have worked for CNN, TLC, Discovery, and other major news and cable networks. Our staff includes personnel specialized in various fields from agriculture to medicine, independent films to regional news. Our field producers utilize the core concepts from our producers who storyboard our programs, and work closely with experts in the field to develop the educational programs. This powerful force enables us to consistently produce commercial-free, educational programming that both viewers and networks depend on.
Contact:
Sarah Cass, Creative Director
Shades of Green / DMG Productions
(866) 496-4065 X 802
sarah(at)dmgproductions(dot)org