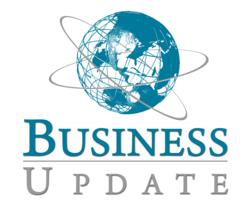 Jupiter, FL (PRWEB) February 15, 2013
DMG Productions announced today that an upcoming episode of Business Update, centered on the latest advancements taking place in the foodservice industry, will be airing on February 18, 2013, at 7:00 a.m. EST via Discovery Channel.
Viewers nationwide will be treated to an in-depth look at the newest innovations and advancements to the foodservice industry as they learn about Southern Pride, a leading name in wood-burning barbecue pits and smokers. Southern Pride's equipment is utilized in the top barbecue establishments in the United States and worldwide.
From tankless water heaters and highly durable melamine dinnerware, to polycarbonate stemware and more, Thunder Group, Inc., provides an excellent blend of value and quality to its customers. In this episode of Business Update, audiences will explore how Thunder Group has become the premier one stop supplier of high quality restaurant small-ware and equipment.
In addition, Business Update will feature Electrolux Professional. With over 90 years of exciting innovation, Electrolux is a global leader in appliances for professional use and household appliances, selling more than 40-million products to customers in more than 150 markets every year. Audiences nationwide will gain an in-depth look at the only truly comprehensive kitchen solution for the modern culinary professional.
"This episode of Business Update is going to be extremely educational," said Sarah Cass, Creative Director for DMG Productions. "We look forward to watching these stories unfold, and are eager to provide our viewers with this behind-the-scenes look at the foodservice industry."
About Business Update:
Business Update is a corporate-America type series covering the world of business, finance and technology. From Main Street to Wall Street, our award-winning producers take an in-depth look into some of the hottest topics and current trends impacting our society.
About DMG Productions:
The DMG productions team consists of producers, cameraman and editors that have worked for CNN, TLC, Discovery, and other major news and cable networks. Our staff includes personnel specialized in various fields from agriculture to medicine, independent films to regional news. Our field producers utilize the core concepts from our producers who storyboard our programs, and work closely with experts in the field to develop the educational programs. This powerful force enables us to consistently produce commercial-free, educational programming that both viewers and networks depend on.
Contact:
Sarah Cass
Creative Director / DMG Productions
(866) 496-4065 X 802
sarah(at)dmgproductions(dot)org