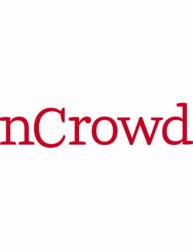 ATLANTA and TAMPA (PRWEB) February 11, 2013
Half Off Depot and CrowdSavings.com have merged and rebranded the new company as nCrowd, Inc. This marks the 19th acquisition of the combined entity, demonstrating its ability to play the role of consolidator in the growing online local marketing industry. The combined entity will have more than 2 million consumer members nationwide and will offer local merchants a comprehensive platform for customer acquisition and retention.
"Since inception, our vision has been to help local merchants attract and retain great customers," said Brian Conley, CEO of nCrowd, "the joining of CrowdSavings.com to Half Off Depot on the AIM (Automated Internet Marketing) platform brings this vision much closer to reality."
"The AIM platform is extremely merchant-centric", said Chad Jaquays, CEO of Crowdsavings.com. "While CrowdSavings.com was doing great things for our customers, it became clear to me that Half Off Depot and the AIM platform was way ahead in serving the online and social marketing needs of merchants," Jaquays said.
The new company will continue to operate both the halfoffdepot.com and CrowdSavings.com domains.
About nCrowd, Inc.
Headquartered in Atlanta, Georgia, nCrowd is a leading online customer acquisition company for local merchants. With over 2 million consumer members across America, nCrowd expands reach and improves retention for local merchants by leveraging its proprietary Automated Internet Marketing platform (AIM). For more information on nCrowd, visit http://www.ncrowd.com.