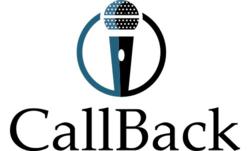 Calgary, Alberta (PRWEB) February 09, 2013
CallBack Corporate Entertainment, Canada's Premiere Entertainment Agency, is pleased to announce that one of their roster, popular comedian,Trent McClellan, will appear on the George Stroumboulopoulos Tonight show on February 11th.
Each weeknight, George Stroumboulopoulos Tonight brings audiences a smart, sharp and intimate conversation with some of the world's biggest stars and original thinkers. The nightly panel features some of the funniest comedians around, with their fast and furious take on pop culture. On Monday, February 11th this includes Trent McClellan, who has been making the rounds in Canada, currently as one of the five celebrity panelists for CBC's Canada Reads; Turf Wars contest.
CallBack Corporate Entertainment Inc. is Canada's premier booking agency dedicated to quality entertainment for a variety of occasions. For more information, visit http://www.callbackent.com. George Stroumboulopoulos Tonight airs at 7pm and 11:30pm on CBC Television.
###
Media Contact:
Judy Sims, President
403-532-7601