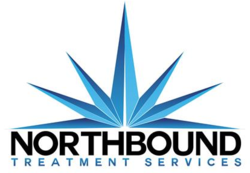 "At Northbound, every employee dedicates him or herself to providing our patients with a compassionate recovery," said a Living Sober representative
(PRWEB) February 28, 2013
Northbound Treatment Services, one of the nation's leading rehab service providers, today announced the launch of their YouTube channel. Each week, the channel will feature new videos with Northbound's professionals discussing the different issues that arise with substance abuse. These educational interviews, the company hopes, will provide guidance to both those suffering from substance abuse and their loved ones. The topics covered will include interventions, enabling, different ways to treat addiction, and many more. In each of these videos, Northbound's professionals will employ their extensive expertise in drug addiction treatment, dual diagnosis treatment, and alcohol recovery programs. The YouTube Channel can be viewed here http://www.youtube.com/livingsobertoday and will be updated regularly.
"At Northbound, every employee dedicates him or herself to providing our patients with a compassionate recovery," said a Living Sober representative. "Addiction treatment is a complicated but ultimately necessary path for many individuals every day. Each addiction is different and every treatment must be suited to the patient's needs in order to be successful. That's why Northbound provides such a wide range of treatment options for our patients including gender specific, Christian, family programs, and others. We hope our YouTube channel will help reassure and educate individuals and families confronting addiction treatment."
Northbound Treatment Services offers a wide range of addiction treatment options that all revolve around its philosophy of providing a "compassionate recovery." These treatment options include 30 to 90 day rehab treatment programs, separate addiction treatment programs for men and women, a Christian LINKS program revolving around the patient's faith and relationship with God, an addiction treatment service for college-age students, dual diagnosis treatment, and even customizable programs. All of these programs are designed to build the treatment around the patient rather than fit the patient into the addiction treatment.
About Northbound Treatment Services
Based in Newport Beach, California, Northbound Treatment Services provides the highest quality addiction treatment. In order to ensure people receive the help they need, Northbound has worked diligently for most of their services to be covered by major insurance providers. With an administrative and clinical staff second-to-none and a proven slate of addiction treatment programs, Northbound is among the nation's preeminent addiction treatment providers. For more information, visit their website http://www.livingsober.com/, call them at 866.319.2301, or visit their location in Newport Beach, California.