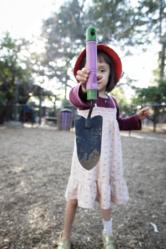 (PRWEB) February 10, 2013
In December 2012, the Captain Planet Foundation honored Eco-visionaries President Jimmy Carter and Sir Richard Branson. At the Gala event, the Foundation also presented the Green School Award to the Association of Waldorf Schools of North America (AWSNA) in recognition of their philosophy of sustainability and stewardship, which focuses on student health, high performance and the natural systems that support all life.
Captain Planet encourages innovative initiatives that inspire and empower young people around the world to create environmental solutions in their homes, schools and communities. This award recognizes Waldorf schools across the nation for an educational philosophy that builds awareness within students, develops respect and reverence, and cultivates the ability to identify problems and develop creative, innovative solutions through hands-on environmental experiences. This process in turn encourages the young people who emerge from the Waldorf program to become proactive leaders for solving the issues confronting the changing planet in ways both socio-political and environmental.
As AWSNA Leader of Association Outreach and Development Patrice Maynard remarked, "This recognition means the world to us because it shows how deeply committed the environmentalism lives in the hearts of our graduates and students. We do not necessarily make it visible or measurable in the curriculum (teaching earth science twice a week for forty minutes, for example) but rather teach a way of life and learning that fosters respect and care for all the gifts of the Earth, all the gifts that children bring, all the people on the Earth. That Captain Planet can understand this is wonderful."