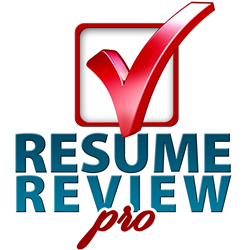 All most job seekers need is some background in what turns a resume into a marketing document
Dallas, Texas (PRWEB) February 09, 2013
Career Coach Peggy McKee wants to show job seekers what a great resume looks like. On February 12, 2013 she will be presenting a Live Resume Writing Webinar, using examples of actual job seeker resumes to show what makes a killer resume—and how to change a mediocre one to a job-interview-getting one. Participation in the webinar is free. Only a first name and email is required to register.
The Live Resume Writing Webinar will use job seeker-submitted resumes to illustrate how to improve the various parts of a resume. Using a "show and tell" method, McKee will address key areas that hold back many job seekers—appearance, structure, formatting, objective statements, a well-written employment history, and more.
According to McKee, "Most job seekers write their resume as a job history, but don't know how to use it to market themselves as a product in the job search. They miss out on critical ideas to present their history in a way that gets attention and interest from employers."
Peggy McKee is the CEO of Career Confidential (http://www.CareerConfidential.com), a comprehensive online job search and interview resource offering tools, tips, and advice for the job seeker.
McKee believes that the resume is first and foremost a marketing document for the person in a job search. Its only job is to get interviews. If it doesn't get interviews, it needs to be rewritten.
"You can send your resume to all the resume writers you want, and they can make it look pretty, but if it doesn't get interviews, it doesn't matter," says McKee. "The best person to write your resume is you. You're the one who knows you best—your skills, your accomplishments—and you know your career field better than a resume writer. All most job seekers need is some background in what turns a resume into a marketing document."
McKee's goal is to let job seekers watch her talk about a variety of resumes and get familiar with the thought process involved in creating a solid resume. She believes that just by watching that process, job seekers can gain tremendous resume-writing skill. Along the way, she will introduce job seekers to vital principles of resume writing they can apply to their own documents.
The webinar will be held online December 6, 2012 from 1:00-2:30 PM, Eastern Standard Time. After registration, participants will receive confirmation emails with instructions on how to join the webinar.
Those interested in attending this free webinar can find out more details as well as how to register, here: http://careerconfidential.com/improve-resume-free-resume-writing-live-webinar/
# # #
Based in Texas, Career Confidential specializes in the techniques and tools needed for a job search to be successful. This product is a customized and proven system that gives job seekers the power they need to nail the job they want.
With the guidance of CEO Peggy McKee and CTO Carl Chapman, two nationally recognized experts in the field of job search training, Career Confidential was founded in 2009 so that the original product, The 30/60/90 Day Business Plan, could be distributed more widely among job seekers across the country. From that one product, they now offer over 30 products that teach techniques and tricks to help every job seeker to land that perfect job.
Available for personal coaching sessions or answer questions about this topic overall, give Peggy McKee a call at 1-800-691-2562 or email her at Peggy(at)CareerConfidential(dot)com.