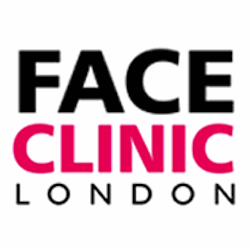 (PRWEB UK) 11 February 2013
Dermal fillers have been used for many years for facial aesthetic treatments to reduce the appearance of unwanted wrinkles, create facial contour and restore volume. Their main benefit is that they are made of Hyaluronic Acid, which is a substance that naturally exists in the body and replaces the volume that is naturally lost through the aging process.
Dermal fillers are more commonly being used to enhance the cheeks particularly for those people with flattened facial features and sunken cheeks as a result of natural aging or rapid weight loss. The results of cheek fillers can last for 12 months and are of particular use for those people who want to enhance their cheeks without taking on the risks associated with invasive plastic surgery, surgical facelift and permanent implants.
Traditional techniques that use a needle to inject the dermal filler come with increased rates of bruising and swelling, Face Clinic London are launching a cheek filler treatment that uses an advanced cannula technique that reduces the risk of bruising and swelling, diminishes overall downtime, and speeds up recovery from the procedure.
The benefits of this new technique lie in the fact that a cannula is used to inject the dermal filler instead of a needle. A cannula is a small blunt hollow tube that does not puncture the tissue like a sharp needle, but glides gently along the natural tissue connections. The blunt tip displaces blood vessels without injuring them thus reducing pain and swelling. There is only one injection point on each cheek, where the cannula is inserted, which results in a lot less pain compared to standard cheek filler procedures.
Dr Nazim Mahmood, founder of Face Clinic London, believes this technique has clear benefits compared to standard cheek filler injections. "The reduced trauma Cannula technology allows patients to resume their daily routine very quickly. No anesthetic is needed before the procedure, a little numbing cream is applied and clients can resume their daily routines very quickly following the procedure."
Face Clinic London - http://facecliniclondon.com - is a leading London based cosmetic clinic, providing high quality doctor lead aesthetic treatments. All their injection based treatments are given by qualified doctors. They offer wrinkle treatments, dermal fillers, chemical peels and skincare treatments from two clinic locations in Soho and Harley Street in London, UK.