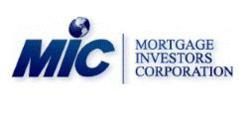 "The mortgage application and closing process with MIC was extremely fast, straightforward and professional. Coming to our home was extremely convenient for me."
- Liam C. and Sylvia T.; Yelm, WA. 2012
St. Petersburg, FL (PRWEB) February 26, 2013
Mortgage Investors Corporation, a top provider, has funded VA refinance loans to over 350,000 veterans across the United States.
Mortgage Investors Corporation provides VA streamline refinance services to homeowners with current VA loans. In order to qualify for a lower monthly mortgage payment with MIC, a VA loan holder must be up-to-date on their current loan payments. This ensures that the applicant will qualify for an IRRRL (Interest Rate Reduction Refinance Loan).
The MIC refinance process makes it easy for veterans who may need to lower monthly bills and experience some extra financial breathing room. In addition to a potential decrease in interest rates, customers might experience other valuable benefits when applying for their VA refinance loan. These benefits may include:

Skipping a mortgage payment
Receiving an escrow refund from current lender, should it exist
No Income Verification
No Home Appraisal
Average in-home closing of 8-10 days
MIC is currently doing business in 24 states. Local VA loan specialists are available to veterans and will travel directly to their home on the day and time that they choose. Personalized and prompt service has played a major role in over 350,000 veterans choosing to refinance with MIC, as stated by two happy customers:
"The mortgage application and closing process with MIC was extremely fast, straightforward and professional. Coming to our home was extremely convenient for me." Liam C. and Sylvia T.; Yelm, WA. 2012
"This transaction has been the most advantageous and timely in our entire home owning experiences. It has helped tremendously to increase our monthly cash flow, save hundreds of dollars in interest paid and implement a financial plan for a retirement with realistic hopes for success. Thank you!"- Richard and Maria S.; Missouri
Mortgage Investors Corp continues to serve America's military veterans by offering hassle-free, money-saving VA refinance loans. MIC is approved by the Federal Housing and Veterans Administration; along with Ginnie Mae, Fannie Mae and Freddie Mac mortgage lenders. For more information about the VA refinance services MIC provides, please visit http://www.mortgageinvestors.com or call 866-659-2477.